Ben Affleck Will Make The Batman When He's Good and Goddamn Ready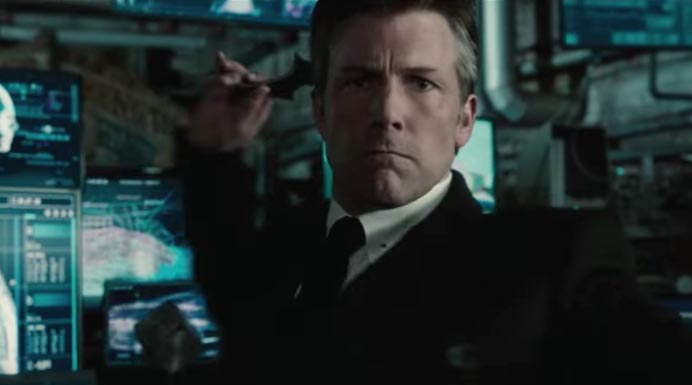 I mean, he can do whatever he wants. He's the Goddamn Batman.
Ben Affleck has made headlines once again over his Batman solo film which is looking more theoretical now than Warner Bros. would probably like. Given the tentative title The Batman, the film's release date is still up in the air. Though Warner was pushing back the second Justice League film to make room for it and Zack Synder's other work. We also recently found out Margot Robbie's Harley Quinn spinoff, Gotham City Sirens, was on the fast-track though so who knows what will happen in the next few months of development on both.
Affleck previously said he didn't want to rush the project which seemed like a smart idea. "I'm a real believer in not reverse-engineering projects to meet a window or a date," he said. "But rather when you get the right idea, when you get the right story, you get the right thing, then you make the movie."
But his more recent words make it seem as if he might not do it at all. Speaking to The Guardian while promoting his other work:
Though the batman costume in the foyer is from Affleck's caped crusader in Zack Snyder's messy Batman v Superman: Dawn of Justice, word is that he will get to direct his own superhero movie, tentatively titled The Batman. "That's the idea. But it's not a set thing and there's no script. If it doesn't come together in a way I think is really great I'm not going to do it." Ask him why he took the Batman role and he replies with characteristic honesty that he did it for his son. "Sam thinks his dad is Batman," he laughs. "That's an incredible feeling."
I'm not sure what kind of contract Affleck has with Warner but I suppose he's a big enough star to pull out of something like this if he wanted to. Though I'm sure it would create a lot of headaches. The film already has Joe Manganiello attached to play Deathstroke but I wouldn't be surprised if he showed up in Justice League first. Maybe Affleck is just playing hardball for some reason.
Personally, as much as I love Batman (and you know this) I don't think we need another solo film for a while. I'm perfectly happy with Bruce Wayne running throughout the other films Warner has planned. What do you think?