[UPDATED] Bloody New American Gods Trailer Shows Off More Characters. Still No Gillian Anderson.
Starz has released a very bloody new trailer for Bryan Fuller's adaptation of Neil Gaiman's American Gods. We see a lot more here but still no Gillian Anderson!
Anderson is playing Media in the series and so far this is the only look we've gotten is this…
We'll be telling this story. #Media @AmericanGodsSTZ pic.twitter.com/TcdblrlzS9

— Gillian Anderson (@GillianA) June 30, 2016
…and this.
Doesn't mean I don't love you! Here's a little more of this story. @AmericanGodsSTZ @BryanFuller #SDCC #Media pic.twitter.com/fAFpBQjpMu

— Gillian Anderson (@GillianA) July 23, 2016
I'm dying to see her in action! However, American Gods is chock–full of amazing actors: Ian McShane, Orlando Jones, Emily Browning, Crispin Glover, Cloris Leachman, Peter Stormare, and Kristin Chenoweth just to name a few. Can I just say, clean Ricky Whittle is so weird to me. I'm used to seeing him covered in grime on The 100.
In case you've missed it, the official Instagram of the series has been producing short character teasers lately.
They're also doing that connecting images thing I recently saw the Harry Potter Instagram doing.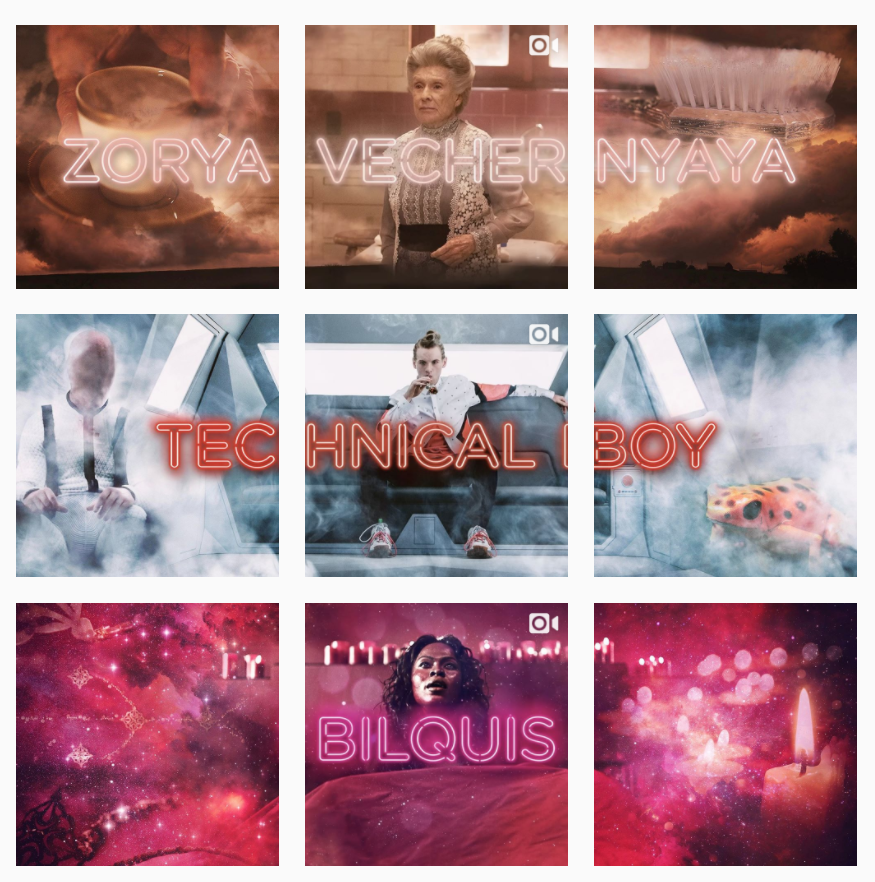 The crew was at SXSW recently and they posted their panel online if you're interested.
The eight-episode first season of American Gods is set to premiere on April 30, 2017 on Starz.
[UPDATE] Bryan Fuller dropped this very interesting tease on Twitter…
THE MANY FACES OF MEDIA @GillianA @AmericanGodsSTZ @andmichaelgreen @neilhimself pic.twitter.com/tLnywLQyA8

— Bryan Fuller (@BryanFuller) March 20, 2017
Looks like Gillian Anderson will be getting a slew of looks for the series. Marilyn Monroe, David Bowie (?), Lucille Ball, and ?