Buy stuff from my Womanthology artist, Hanie Mohd!
Most of you probably know by now that Hanie Mohd is the artist for my Womanthology story. Since we met virtually though, she's taken off quite a bit thanks to her fantastic series of DC Ladies in Sweaters. Well, I'm happy to be the first to announce that Hanie has finally opened up a shop for herself where you can purchase them!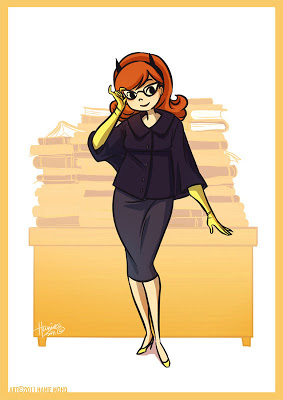 Seriously, these have become so popular folks have already cosplayed the outfits at conventions. I couldn't be happier with her success.
I hadn't noticed (but did thanks to the shop) that Hanie also has a Marvel lady donning a sweater as well. Appropriately enough, it's Rogue.
I felt bad I didn't hear about this in time to include her in The Mary Sue's 2011 Holiday Gift Guide but get on over to Hanie's Etsy shop and buy them all up as soon as you can! I know they'll go fast.
EDIT: She's currently doing a contest to give away a few prints on her tumblr!