Captain Jack = Captain America?
In
Torchwood
, actor
John Barrowman
plays Captain Jack Harkness, a man, who among other things, fought in World War II and mysteriously disappeared afterwards. Sound like someone else you know?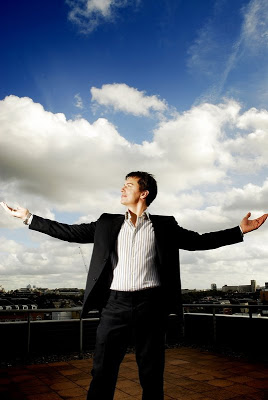 Yesterday at a San Diego Comic Con panel a fan asked if he would consider playing the part of Captain America in the upcoming feature film. ComingSoon.net reported on his answer almost immediately after:
"He smiled and gave the stock answer that he'd love to play the character and that Captain America has always been his favorite comic book superhero. Clearly, though, the notion did not take him by surprise and he ended up admitting there had been discussions with his agents and meetings on that very issue."
Could this actually happen? Moderator of the Torchwood panel and writer for the
LA Times
, Geoff Boucher reported that Barrowman, "was emphatic he would like to do just that if Marvel studio calls."
I hadn't bothered to put much thought into who should play Captain America but I could really get behind this idea. It may just be idle chatter that goes nowhere but in my eyes he is a damn good fit. The next season of Torchwood is only going to be a five-episode mini-series so his schedule would be open for something like this. What do you think? 
(P.S. Keep in mind I haven't watched Doctor Who Season 4 yet, just in case you were going to mention something in the comments. Thanks!)