Doctor Who Writer Throws Being Human Star's Name in the Ring For Future TARDIS Inhabitant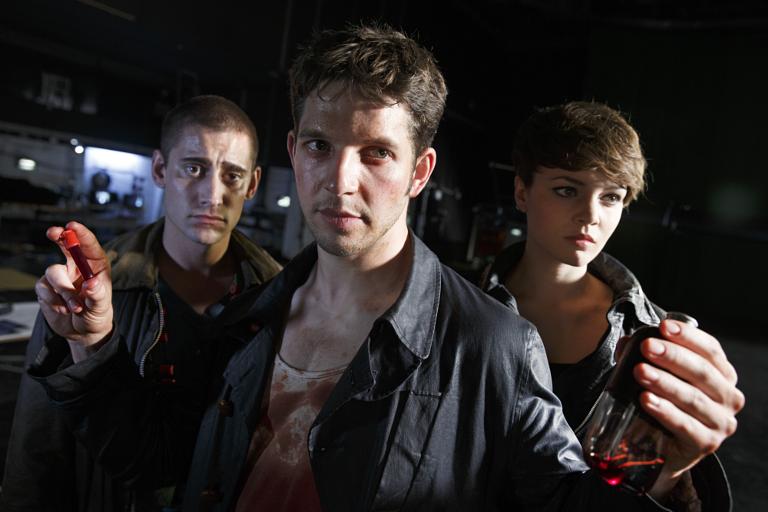 He doesn't have any say in the final decision but Toby Whithouse has some thoughts on who should play the next Doctor on Doctor Who. And it's someone he knows well – Being Human's Damien Molony.
With Peter Capaldi about to say goodbye to the TARDIS (as well as Steven Moffat), it's time to choose a new Doctor. I haven't really been keeping up with the rumors concerning the casting because they're exhausting and probably won't turn out to be true in the end but this one caught my eye today.
Speaking to Digital Spy, Doctor Who and Torchwood writer, and Being Human creator/writer Whithouse threw out a few names. "Damien Molony, who was on Being Human, I've always thought he'd be terrific," he told them. "He's a fantastic actor. My ideal choice would either be Damien or Chiwetel Ejiofor, who I think would be absolutely terrific."
While this is the first time I've heard Molony be suggested, Ejiofor's name has been mentioned quite a bit with regards to Doctor Who. (He was thought by many to be the actor Neil Gaiman alluded to turning down the role in 2013.) Many have also been hoping for a woman to take on the classic role this time around with names like Tilda Swinton, Gwendoline Christie, Olivia Colman, and Hayley Atwell being floated.
I was a Being Human fan from almost the very beginning. On this blog I watched it go from a smaller sci-fi show to getting renewed for several seasons, through its cast change, to the Syfy adaption (which turned out pretty great in its own right with an entirely different cast) on through the end.
That said, I don't see Moloney in this role. He's talented but comes off a bit too close to Matt Smith for me. But if upcoming showrunner Chris Chibnall would like to keep it in the family, might I suggest actor Lenora Crichlow? She played Annie the ghost in Being Human and Cheen in the Doctor Who episode "Gridlock." She also voiced the Seventh Doctor's companion in an alternate timeline audio play.
Who would you like to see take on the coveted role?