Doctor Who…as cats
You guys know I love cats, right? And that I cherish Doctor Who deeply? My heart is about to burst. Artist Jenny Parks, I thank you from the bottom of my heart for this. Ladies and gentlemen may I present, Doctor Mew?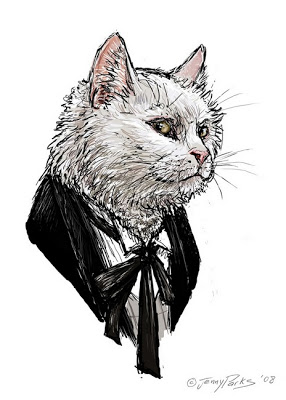 The 1st Doctor, William Hartnell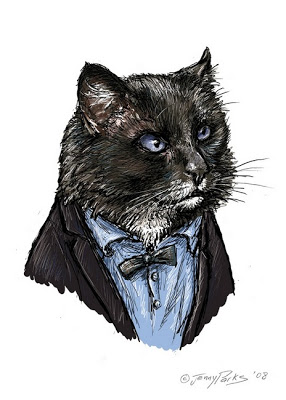 The 2nd Doctor, Patrick Troughton
The 3rd Doctor, Jon Pertwee
The 4th Doctor, Tom Baker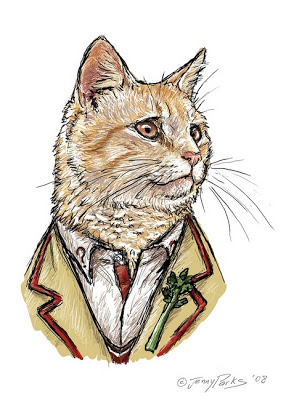 The 5th Doctor, Peter Davison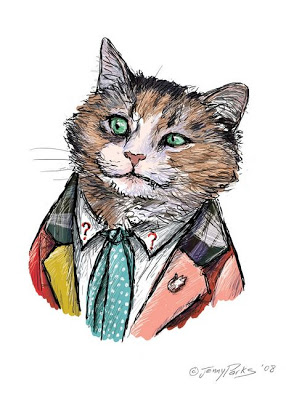 The 6th Doctor, Colin Baker
The 7th Doctor, Sylvester McCoy
The 8th Doctor, Paul McGann
The 9th Doctor, Christopher Eccleston
The 10th Doctor, David Tennant
The 11th Doctor, Matt Smith
Did you know, Matt-Cat has also been spotted in real life? You can purchase prints of the little time traveling critters here and become a fan of them on Facebook! And please do check out the rest of Parks' wonderful work.