The First Set Photo From Wonder Woman Features 2 Dudes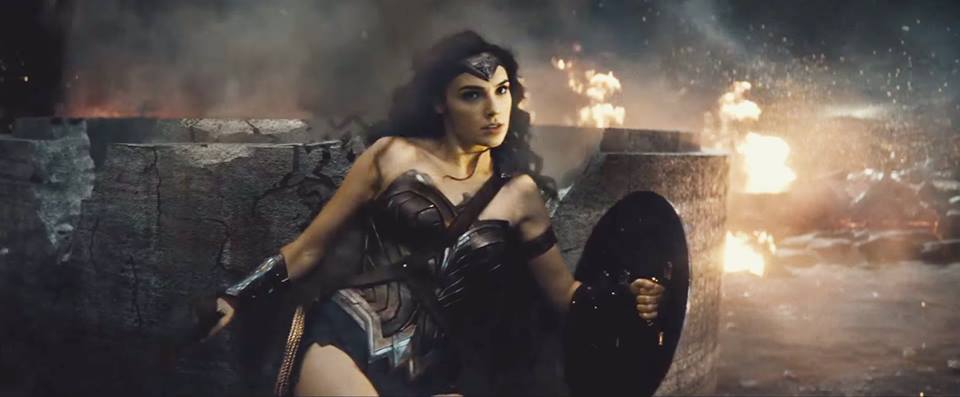 The first set photo from Wonder Woman isn't an official promo shot from Warner Bros. but after everything, I can't help but chuckle over two dudes (Chris Pine and Saïd Taghmaoui) accidentally winding up as our first look at the long awaited female-led superhero film.
Saïd Taghmaoui, who had previously not been announced as having a role in Wonder Woman, is a Moroccan actor from France who you've likely seen in lots of things already. More recently he's starred in the TV series The Missing and American Hustle.
He reportedly posted set photos to his Instagram, which in turn went to Twitter, Facebook etc. His auto-tweet of one of the now-deleted photos reads: "Let's do this..! #working #newfilm #thankgodforeverything #alhamdoulilah #maroc #tamazirt https://instagram.com/p/9_IG0aDpBv/"
Here he is with Chris Pine, who previously made his casting official (likely to play Steve Trevor).
Interesting costumes there…
And another with the actors' chairs which leads me to believe Taghmaoui will have a major role. (Feel free to guess who in the comments!)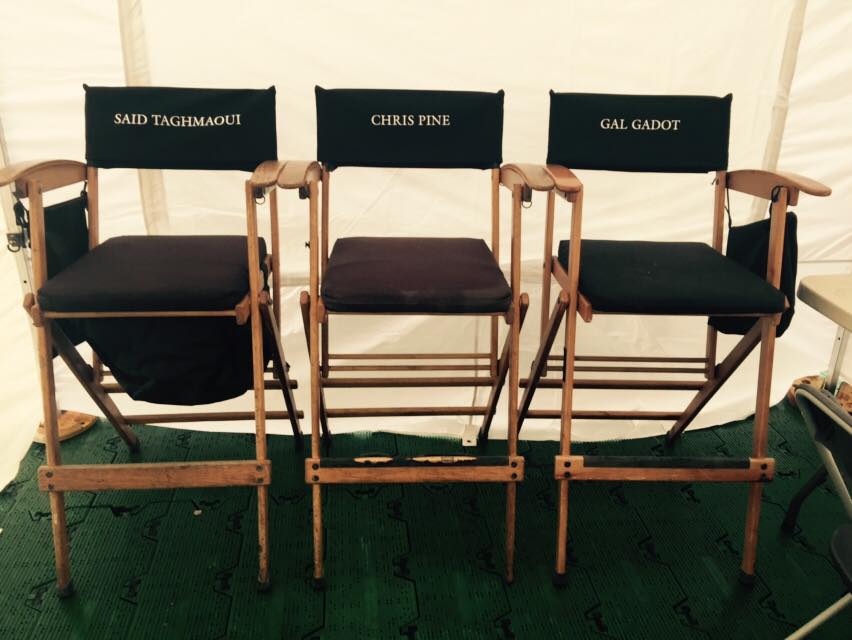 To cement that filming has indeed started in the highly-anticipated film (which producer Charles Roven had just said wouldn't start until the end of the month) DC Comics' Chief Creative Officer Geoff Johns tweeted to the director of Wonder Woman, Patty Jenkins on November 10th:
@PattyJenks It's THE DAY!

— Geoff Johns (@geoffjohns) November 10, 2015
And then tweeted his location in the UK, where the film was said to be filming (along with Italy).
Apparently I am in Ricksmansworth England and it is very very nice. pic.twitter.com/eTZKZxs3Ag — Geoff Johns (@geoffjohns) November 11, 2015
My nitpicking and silliness aside, I'm actually really excited to see that shot of the actors as it confirms a war-era setting for at least part of the film. Also, if Pine is indeed playing Steve Trevor and he does wind up Gal Gadot's Wonder Woman love interest, we could be looking at another Captain America/Peggy Carter situation here.
What do you think? We'll be seeing Gadot first next March when she stars as the Amazon Princess in Batman v Superman: Dawn of Justice.
(via ComicBookMovie)
---
~Did you enjoy what you read here and appreciate it was ad free? Please consider supporting the site through Patreon!~