Hey, That's My Cape! – Batman 3 Villains: Who should it be?
Rumor, gossip and hopes are pretty much all we have for the third installment in Christopher Nolan's Batman franchise so far. He's confirmed a July 2012 release for the as-yet-untitled, as-yet-cast film but we know this much; the script is currently being worked on by David Goyer and Jonah Nolan and will not feature the Joker or Mr. Freeze as it's villains. Now, we wait.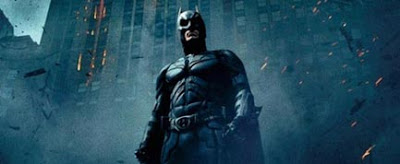 While the script is still being written I'm sure the team has at least settled on their villain(s). That doesn't mean it's not fun to speculate. And after all, isn't that what the internet is for? The loudest votes I've heard seem to be for the Riddler, Penguin and Catwoman. It could be any one of them, a combination of two or none at all but my issue is this, they've all been used in Batman films before, so why not dig deeper into his Rogues Gallery?
See who my top picks are for who Nolan should use in this week's
Hey, That's My Cape!
at
Newsarama
.