Hey, That's My Cape!: Comic Decoupage
Did you ever dream about sitting on Batman's face? I know I have. But I'm really talking about giving your rump a rest on a retro chair with his, Wonder Woman or Spider-Man's mug plastered all over it. Sound like something you'd be into? Today I bring you comic decoupage courtesy of Bombus Design.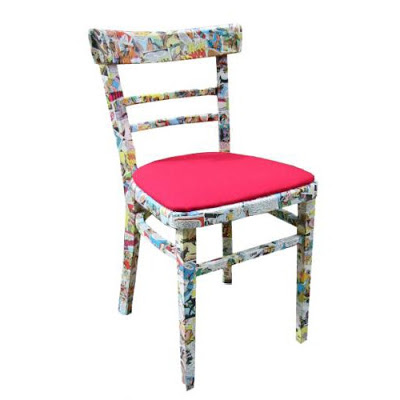 What the hell is comic decoupage? Head on over to this week's Hey, That's My Cape! at Heartless Doll and find out!