John Boyega on Star Wars Romance: "It's Not Going to Go the Way You Think"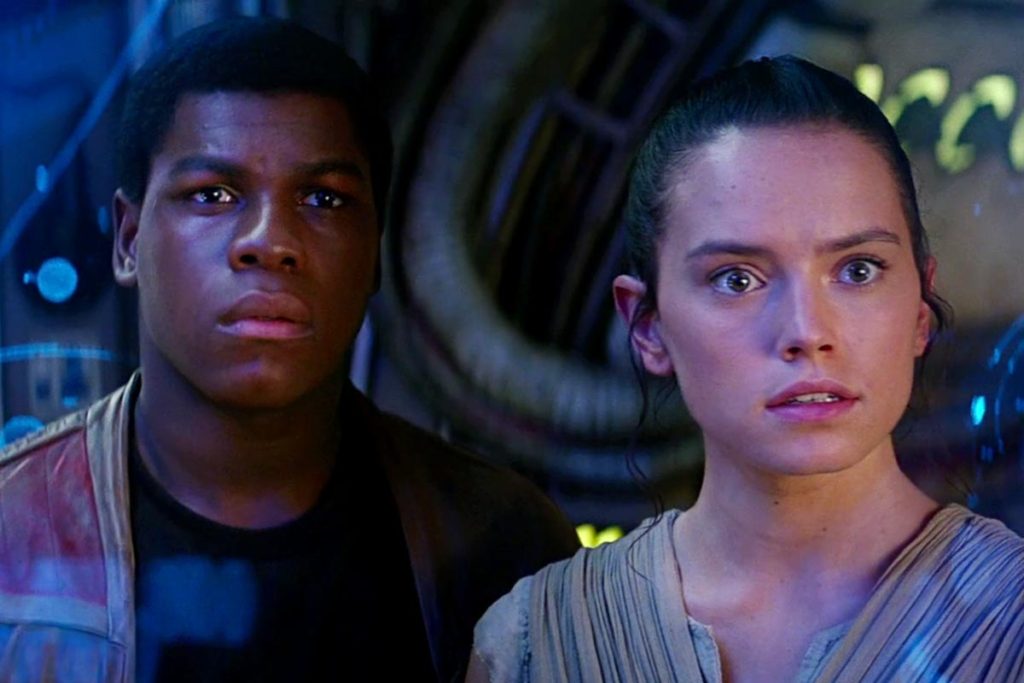 Busy filming Star Wars: Episode VIII, John Boyega made time to talk about the developing romance between Finn and Rey. Wait, what?
Wait for it.
In an interview with Variety at Cannes, Boyega threw some kerosene on an already red-hot fire after the interviewer asked a peculiar question.
VARIETY: I loved the developing romance between your character, Finn and Rey in "The Force Awakens." How is that romance evolving in the next chapter?

BOYEGA: I mean, we didn't establish a romance in seven; we never played it that way. Daisy and I, we're friends.
I certainly can't speak for everyone but Star Wars: The Force Awakens left me with the impression that Finn and Rey were new BFFs and nothing more. He asks her if she has a boyfriend near the beginning of their relationship but to me that came off as what he felt he was expected to say. After all, his time as a Stormtrooper hasn't afforded him a social life. I feel that's why he's excited to know both Rey and Poe.
Anyway, the interviewer was apparently surprised at his answer and pushed for a follow-up:
VARIETY: So there's no romance?

BOYEGA: Yes, Finn and Rey – they're just friends. Finn is a Stormtrooper, so he doesn't really know what's going on. So the romance thing is something that's going to be interesting in the next installment. It's not going to go the way you think it's going to go.
Oh my god. I don't want to get too excited here but could he mean Stormpilot? Or is that actually what he thinks we're already thinking?? This is going to exasperate me.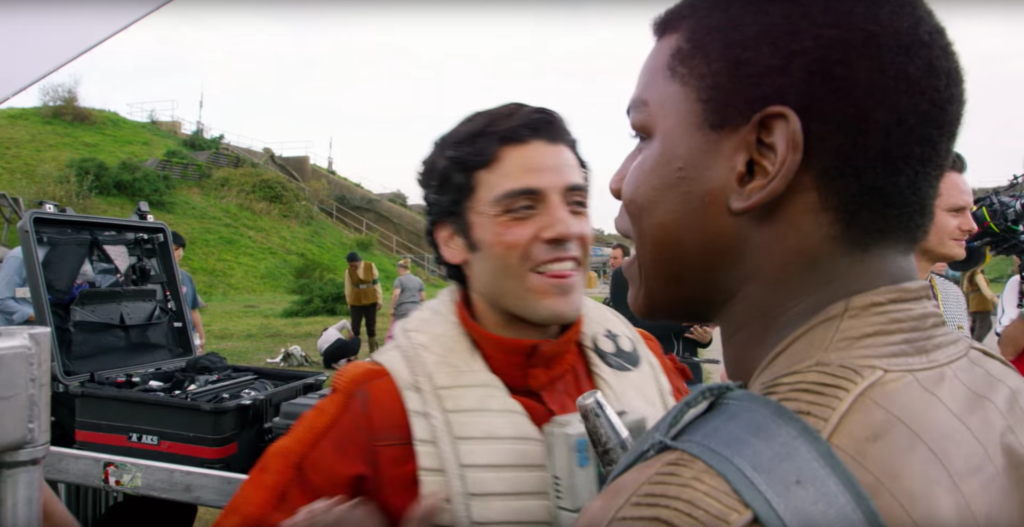 In their 2016 Hollywood Report, GLAAD made specific mention of Disney's potential to be a leader in diversifying film. "As sci-fi projects have the special opportunity to create unique worlds whose advanced societies can serve as a commentary on our own, the most obvious place where Disney could include LGBT characters is in the upcoming eighth Star Wars film," they wrote. "2015's The Force Awakens has introduced a new and diverse central trio, which allows the creators opportunity to tell fresh stories as they develop their backstory." Director J.J. Abrams agrees.
What do you think of what Boyega said? Is this worse or better when he said "you never know what they're going to pull?" Don't forget those "positive rewrites" they were making based on audience reaction to the trio.
[UPDATE] Some fans have mentioned to me that perhaps Boyega is alluding to the new Episode VIII actor Kelly Marie Tran. He previously referred to her unnamed character as "the new lead."