Learn from the Best
How would you like to work under legendary comic artist Neal Adams? Now's your chance!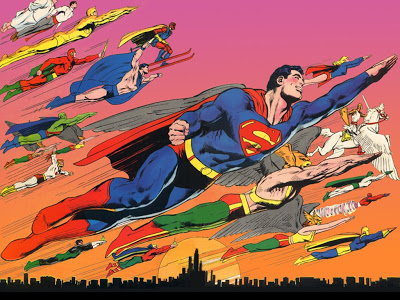 Neal Adams' son, Josh Adams, recently contacted me about something very special he put together. Josh is also a very talented artist and runs a studio called The Bunker NYC. They provide work ranging from comic book and storyboards to animatics, web design, production and motion comics. Here's the deal:
Manhattan based Bunker NYC is announcing it's first ever talent search but with one special twist. Those accepted will learn on the job training from one of the industry's most influential artists, Neal Adams. The Bunker NYC, a branch of Continuity Studios, is run by Neal's youngest son and rising star artist, Josh Adams who just recently broke into the comic industry with work for DC Comics. Anyone is eligable, simply email Josh Adams at josh.adams@bunkernyc.com with samples of your work and you'll automatically be entered into the running for consideration in the talent search.
Sounds like a really great opportunity for anyone trying their hand in the business. I know I have a lot of aspiring artists who read my blog so I hope at least one of you will give this a shot. Here's a recent Batman sketch Josh did for the John Ostrander Benefit going on this weekend at the Chicago Comic Con. Found that via his Facebook page.