Loot Crate's "Time" Subscription Box is the Best Yet
If you know me, you know I love time travel so when I opened Loot Crate's October box "Time" and found items from Doctor Who, Back to the Future, and Bill & Ted's Excellent Adventure I might have just screamed from excitement.
First of all, if you've never heard of Loot Crate, head over to their site. They're a subscription box for all sorts of amazing geek stuff and they feature different themes. They've been sending me boxes to check out for the last few months and there's always something exciting inside. (Like a t-shirt featuring a skull made out of adorable kittens.) Previously I might have said their "Fantasy" crate was my favorite since it included Dungeons & Dragons, Harry Potter, Game of Thrones, and Harry Potter items (among others) but we've got a new fav in town!
Here's some shots of the fantastic items from "Time."
Oh yes, did I mention Loot Crate frequently includes Funko Pop! figures? I was overjoyed to see they decided to coincide their "Time" crate with the month Back to the Future Day falls in.
Here's their new, exclusive Doc Brown figure next to the original I already owned.
"GREAT SCOTT! This could cause a paradox! The results of which could cause a chain reaction that would unravel the very fabric of the space time continuum, and destroy the entire universe! Granted, that's a worse case scenario. The destruction might in fact be very localized, limited to merely our own galaxy."
This… is most triumphant.
Especially for a woman who has a cat named Socrates (said: SO-crates).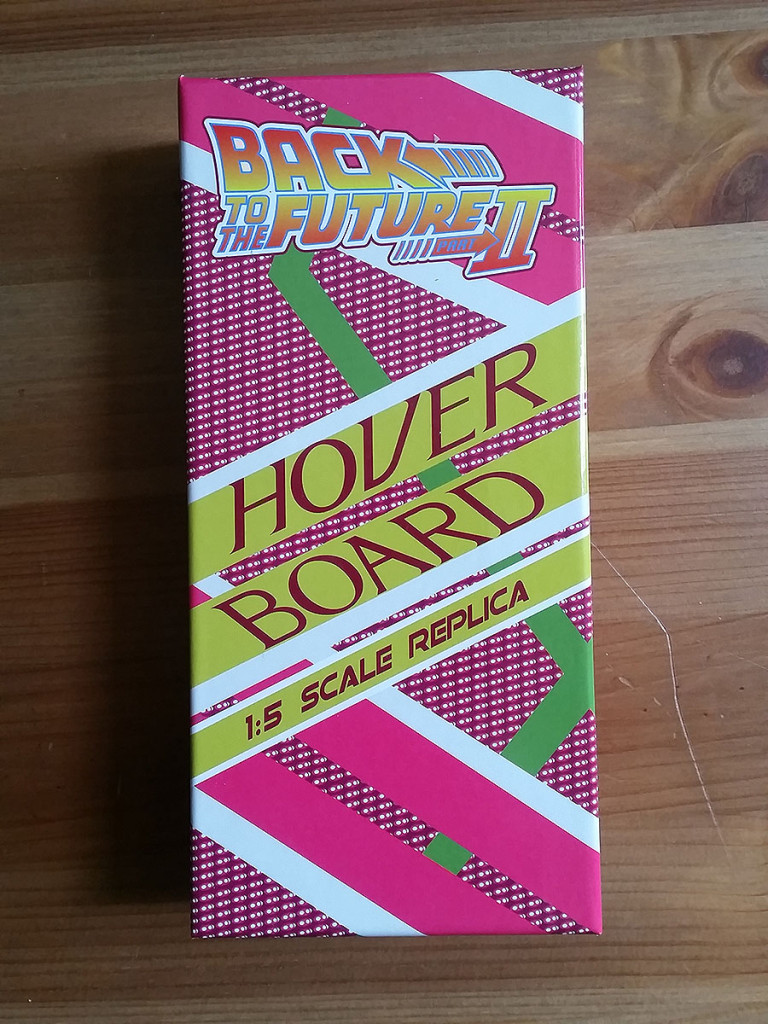 *GASP* It's a 1:5 scale replica of Back to the Future II's Hover Board from Quantum Mechanix (QMx).
This is super cool. There's a little mirror underneath so you can see what the other wise looks like.
Doc couldn't resist.
Holy cow.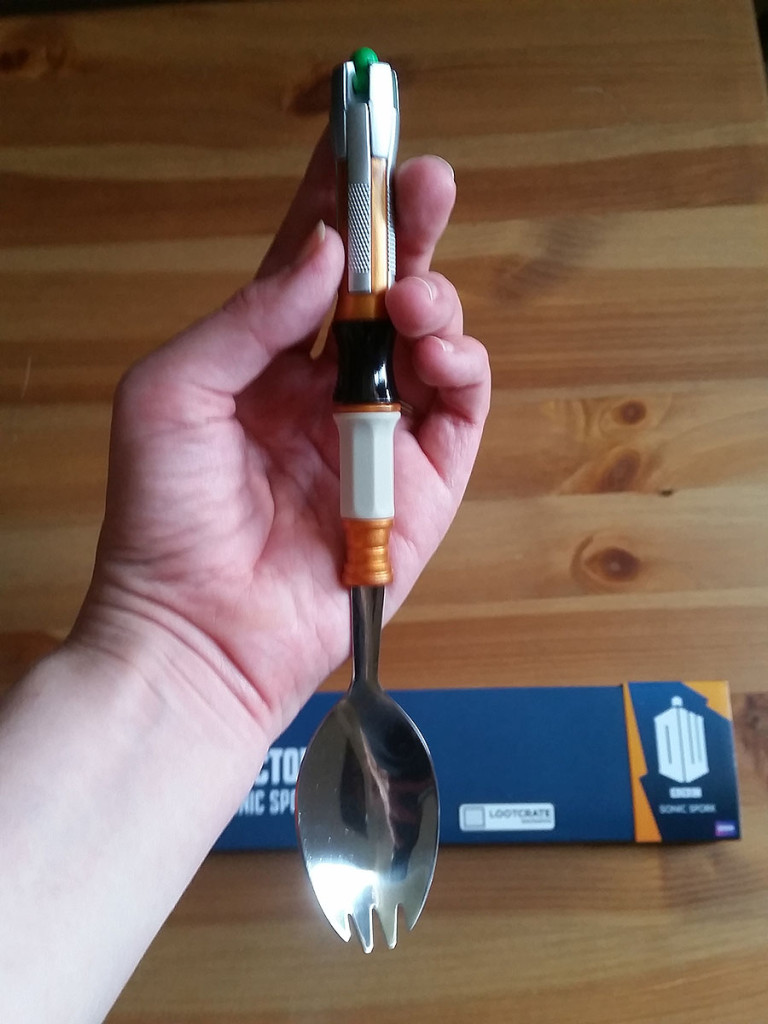 I seriously cannot wait to use this.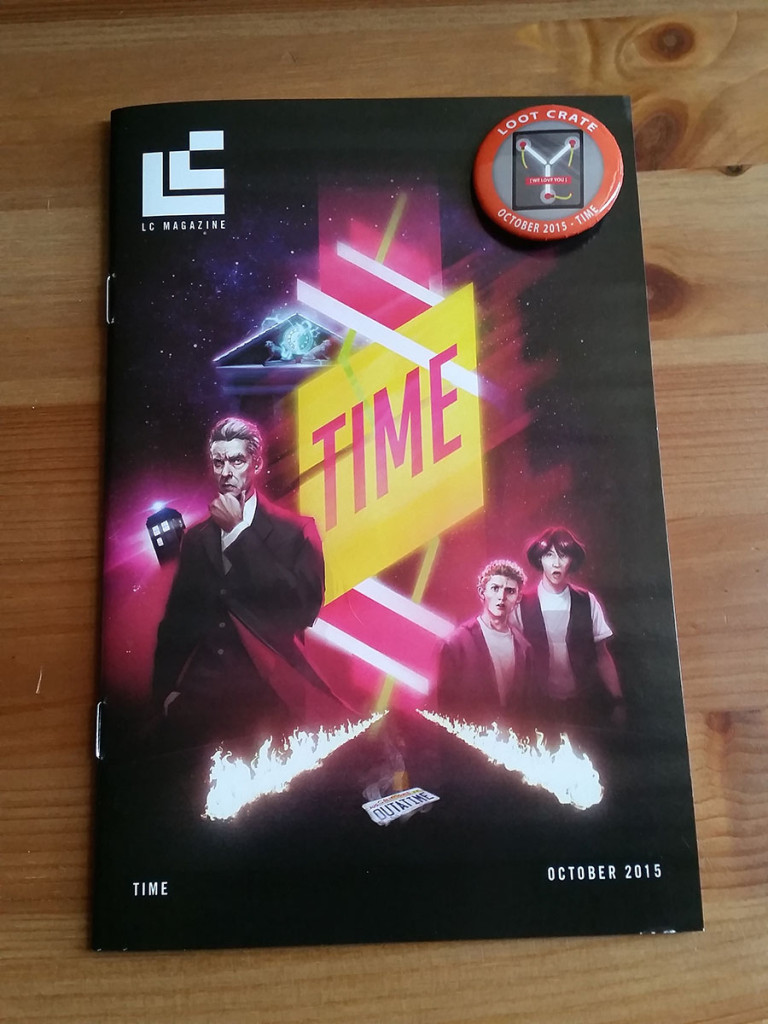 And that is Loot Crate's "Time" box! Don't forget to head on over to Loot Crate's website and find out how you can order future crates!