Managing Morrison
We all know actors, musicians and models have talent agencies and managers that help them find jobs, sort out contracts and the like but did you know several comic writers have found representation as well? And why shouldn't they? The top talent in comics is in high demand these days. Now, to me, the epic personality that is Grant Morrison sounds like someone who'd be doing the managing. I mean, I can't see myself saying no to this man, can you? Regardless, top talent calls for a top agency and Morrison has just signed with one of the best.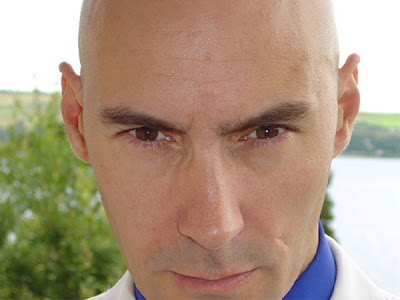 Previously represented by Creative Artists Agency (CAA), home to Brad Pitt, Oprah Winfrey and Peyton Manning just to name a few, Morrison has just signed with rival International Creative Management (ICM) according to The Hollywood Reporter. Besides his writing duties on Batman and Robin, "Morrison is consulting and writing treatments on DC Entertainment projects for Warner Bros., a deal that recently brought the writer from his home in Scotland to Los Angeles."
A few stars ICM reps include Mickey Rourke, Woody Allen, Eliza Dushku, David Duchovny and writers Toni Morrison and Nora Ephron. Grant Morrison is not the first comic book talent to find a home at ICM. Frank Miller, John Cassaday and Todd McFarlane are already being represented and just this past August
it was announced
that Neal Adams, along with his Continuity Studios, had signed with the agency as well.