Maybe Stop Asking Ezra Miller About The Flash Movie For a While?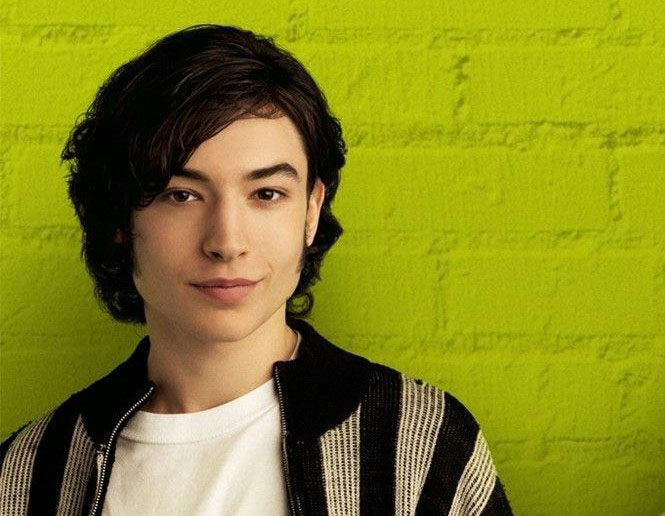 Ezra Miller is set to star in Warner Bros.' live-action film, The Flash. Grant Gustin plays the character on the small screen so as you can imagine, reporters are often asking Miller about the differences. Might I suggest not?
I mean, at least for a while.
Miller is set to star in the Harry Potter spinoff, Fantastic Beasts and Where to Find Them next, which you may remember Entertainment Weekly doing several features on. Well Entertainment Weekly spoke to the actor on set of that film and asked about the differences between The Flash live-action film from Warner Bros., set to be released in 2018, and the current TV show on The CW.
"Well, [first] it's going to be a movie," he said. "I'd like for it to be an exploration of a human being, a multi-dimensional human being, to speak." Miller pauses. "Wow, I just made such a pun, without meaning to!" he says, referring to The Flash's parallel universe storyline in the comics. Miller continues: "I'd like the character to have many dimensions. But really, I'd like him to have the usual dimensions we know and love, and then some extra ones that are part of the amazing consideration of this superhero. I hope to realize him as a person, and I think what's most exciting for me in superhero mythologies is when we feel the humanity of someone who is heroic — or the heroism of someone who is a flawed, deeply human person."
If that's not the babbling rant of a guy who has no idea what to say but is trying really hard to say something, I don't know what is. He basically said it's a movie and he's hoping to create a well-developed character. You know, like every actor ever.
Zack Snyder is directing Justice League with Part One releasing in 2017, and Part Two in 2019. The Flash is apparently set to be included in both. Gal Gadot's Wonder Woman, Jason Momoa's Aquaman, and Ray Fisher's Cyborg are all said to play a part as well.
I'm still not sure what I think of Miller as Barry Allen. Yes, Gustin's fantastic work on TV is certainly influencing me but I did like Miller in The Perks of Being a Wallflower and he freaked me out in We Need to Talk About Kevin. He obviously has range. But we're still fairly far off and I'm sure the producers haven't even told him too much about the role yet. And even if they have, he certainly can't talk about it.