Nerdy News: Danny Elfman Joins Justice League, Billy Zane Meets Legends, & Jessica Chastain's X-Men Prospects
Surprising news yesterday that Edward Scissorhands and Batman composer Danny Elfman is boarding the Justice League train. The Hollywood Reporter had the scoop. "The hiring comes just as additional photography, with director Joss Whedon standing in for Zack Snyder, for the movie gets underway in London," they write. "Snyder had been working with Antonius Tom Holkenborg, aka Junkie XL, on the movie. Holkenborg, who scored Batman v. Superman: Dawn of Justice and counts movies like Mad Max: Fury Road and Deadpool among his credits, is now moving on to Tomb Raider, according to sources."
The Flash's Iris West (movie version) Kiersey Clemons told Modeliste she will appear in Justice League. "It's the first time that you meet her before we get to see her in The Flash with Ezra Miller," she told them. "It was my first time doing something so extravagant like that."
The CW's Legends of Tomorrow has landed the one, the only Billy Zane for Season 3. But he won't be playing one of DC's famous heroes or villains, he's playing historical figure P.T. Barnum according to EW. "Obviously, we couldn't resist putting Victor Garber and Billy Zane back on screen for the first time since the Titanic," said executive producer Phil Klemperer, "But I've wanted to bring Billy onto LEGENDS every since I saw him in a friend's comedy pilot. I'm not sure that people know how funny Billy is, although we cast him as P.T. Barnum because we knew that he would be able to find the soul beneath the larger-than-life showman."
I missed another casting for Season 3 apparently. CBR says Tala Ashe will play Zari Adrianna Tomaz (aka Isis), a Muslim-American from the year 2030. The network wrote of her character, "Technology has brought about incredible change in her future — too bad human nature hasn't kept pace. Fear, prejudice and a lack of care for the planet have forced Zari to become a 'grey hat hacktivist.' A computer nerd with a wry, combative attitude. A woman living a double life who doesn't realize that she has secret, latent powers derived from an ancient, mystical source."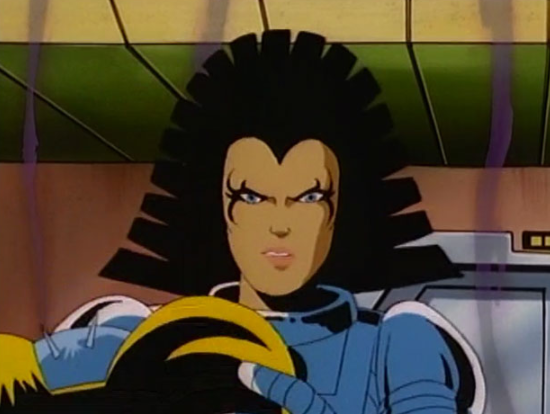 Some news on the X-Men film franchise front as well yesterday. According to Deadline, X-Men: Dark Phoenix will be directed by writer Simon Kinberg.
what a gamble https://t.co/0gX00I1eOa

— Jill Pantozzi ♿ (@JillPantozzi) June 14, 2017
Yes, that's correct, ten male-directed films in and they've hired someone who's never directed before. Deadline adds "Jennifer Lawrence, Michael Fassbender, James McAvoy, Nicholas Hoult, Alexandra Shipp, Sophie Turner, Tye Sheridan, and Kodi Smit-McPhee are all reprising when production begins in Montreal." But the other big news is Jessica Chastain looks to be taking on the villain role for this one – Shi'ar Empress Lilandra. Which…hmm. Best of luck to them all.
In other Marvel news, Deadline reports Black Panther's Danai Gurira will also have a role in Avengers: Infinity War.
Finally, the John Wick franchise is spreading into television soon. IndieWire says Chad Stahelski and screenwriting partner Derek Kolstad have a prequel series in development with Lionsgate that would focus on the assassin hotel chain, The Continental. That would likely also be the title of the show and while it's said to focus on other characters, the "consigliere, concierge, the sommelier," Stahelski said there is a good chance for Keanu Reeves to make an appearance.