Nerdy News
In this edition of Nerdy News a grumpy girl will get even grumpier, a group of L.A. kids gets some exposure and we say goodbye to a star composer.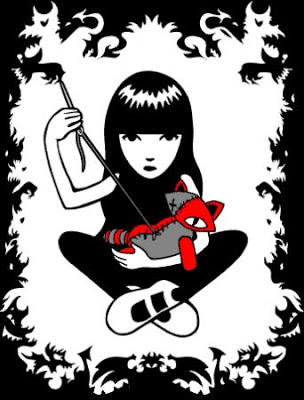 Goth icon and all-around misanthrope Emily the Strange is finally getting her own movie. It was only a matter of time. Originally created for record stores and skate shops by Rob Reger, Emily quickly moved from stickers to her own clothing line and eventually to comic books. Dark Horse began publishing Emily in 2005 and Entertainment President Mike Richardson will be producing the feature film. A director has yet to be chosen and no word on whether it will be animated or live-action.
The Hollywood Reporter
says the story, created by Reger, is being kept under wraps but will include Emily's backstory as well as her four cats. Thirteen new characters are also set to be introduced with names like Earwig and Umlaut. The film will provide the basis for a young-adult novel to be published sometime next year by Harper Collins. No word yet on the release date of the film.
I can see the tag-line now: "Emily wants YOU…to see another movie instead!
______________________________________________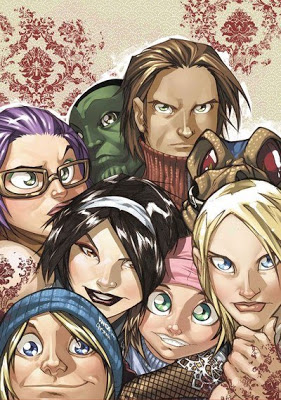 Marvel continues on their non-stop train of comic-to-film announcements. Brian K. Vaughan is set to adapt his Runaways for Marvel Studios. This newest film is still in it's earliest stages considering Marvel has a lot on their plate through 2011. Marvel Studios' President Kevin Feige will act as producer.
Honestly, I don't know how Vaughan has the time for it. Besides his regular comic duties, he's a producer and sometimes writer on Lost and is developing Y: The Last Man for New Line Cinema. I have yet to read any Runaways but I've heard a lot of good things about it and the idea behind it sounds like something I'd enjoy. I promise, I'll get around to reading it before the movie comes out.
______________________________________________
Finally, it is with much regret I tell you about the passing of Alexander "Sandy" Courage at the age of 88. Courage was the composer of the theme to the original Star Trek series, which you can hear above. He passed away at an assisted-living facility in Los Angeles on May 15th. He had been in poor health for a few years.
He was born in 1910 in Philadelphia but raised in New Jersey. Courage began as an arranger at MGM Studios and composed and collaborated on some of the most famous musicals of the 50's and 60's. Showboat, Gigi, Seven Brides for Seven Brothers, My Fair Lady and Fiddler on the Roof are just a few. In the 80's he composed the score for
Superman IV: The Quest for Peace
.
Also composing for another space TV show, Lost in Space, Courage had a falling out with Star Trek creator Gene Roddenberry over the theme. Roddenberry wrote lyrics to the song never intending on them to be sung on TV but simply entitling him to half the royalties. 
Funny enough, Courage wasn't even a sci-fi fan yet he created one of the most memorable themes in the history of televison. 
_________________________________________________________
I'm off to Wizard World Philly tomorrow. See you there!