[UPDATED] New Image of the Ghostbusters Cast Is Green With Excellence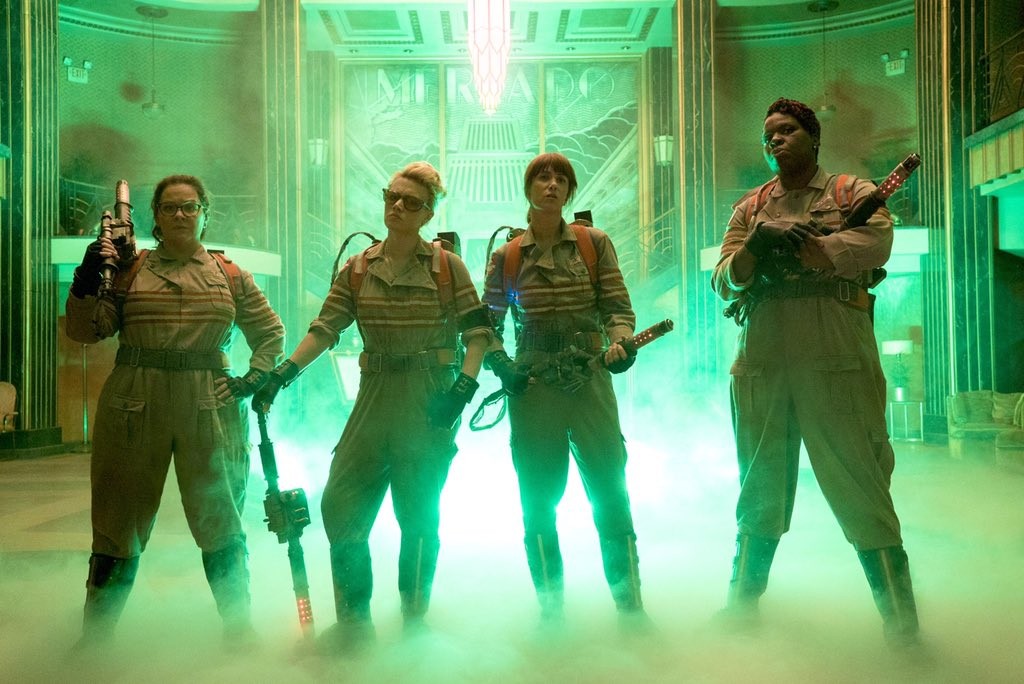 The newest Ghostbusters cast image was officially released by fan site Planet Ghostbusters. Looks like somebody's been hitting the Ecto-cooler a bit too hard, huh?
Left to right it's Melissa McCarthy, Kate McKinnon, Kristen Wiig, and Leslie Jones. I've gone ahead and lightened up the image a bit so that you can actually see their faces.
And here is the previously released cast shot featuring Ecto-1 that director Paul Feig posted on twitter back in July.
I can't wait until we get our first trailer and I'm hoping this one hits it out of the park when it's released July 15th, 2016.
[UPDATE] The Metro has another alternate picture from the same shoot. The caption says the location is "inside the Mercado Hotel Lobby." The only hotel by that name I can find online is in Peru so I'm guessing this is an in-film location.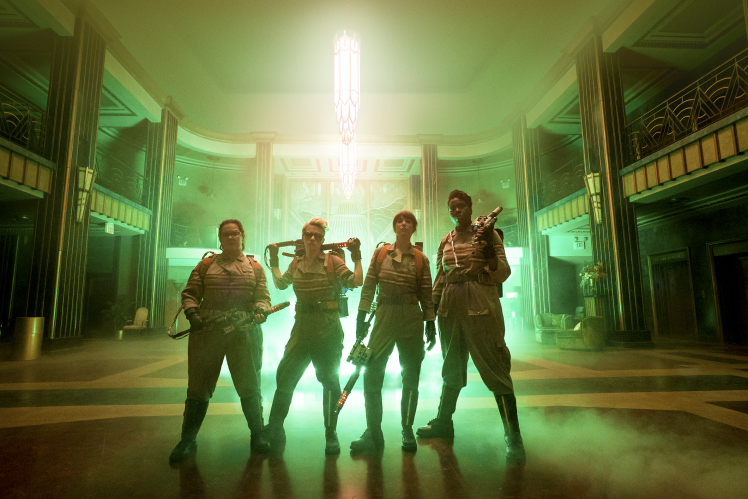 Very music video, no?