The New Spider-Man: Homecoming Trailer Falls Back on the Traditional Superhero Formula
Marvel and Sony team up for the new Spider-Man: Homecoming trailer which falls back on the usual superhero mold. Tom Holland, Robert Downey Jr., and Michael Keaton feature.
The first trailer we got for the film was so fun and different I expected them to keep that up for the rest of the marketing (like the latest poster) but this latest trailer is very by the books. That's not necessarily a bad thing, we get a glimpse at Peter Parker's journey in this one (plus another "new" suit), just unexpected.
I'd also like to say I'm very confused about this look on Marisa Tomei's Aunt May here. It doesn't look retro to me but somehow feels like we traveled back in time.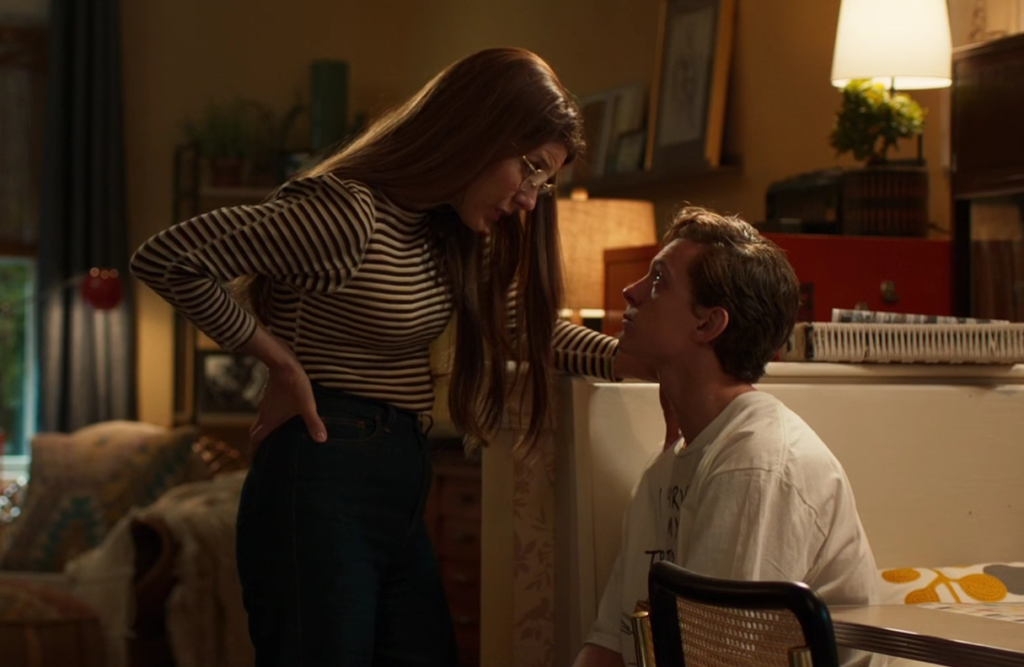 Although we do get a cute Captain America/Chris Evans cameo so that's cool.
Fingers crossed they reveal the whole thing as a blu-ray extra. Spider-Man: Homecoming also stars Jacob Batalan, Laura Harrier, Tony Revolori, and Zendaya and is set for a July 7th release.