No. No. No. No. No.
If Beyoncé is Wonder Woman, I am Lobo.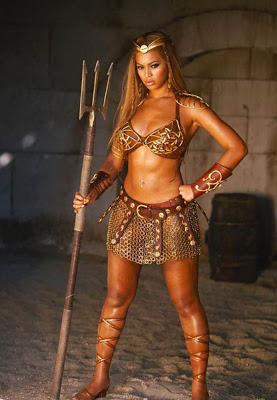 Woke up to yet another RUMOR today about Beyoncé playing Wonder Woman. You know, in that yet to be announced, written or casted film from Warner Bros. The source of this "news" claims they got the information from a press conference with the singer/actress. A press conference, amazingly, no one else attended seeing as how this site is the only one reporting on it. How lucky they must be to have gotten the only invitation.
I say "this site" because they don't deserve to be linked to. It's an obvious attempt to get hits for their website. Without any quotes or other information to back up their claims they fall into the same category as the British tabloid The Sun. At least they take the time to make up mysterious sources. However, the site also claims the new film is being written by Stuart Beattie and David Elliot of G.I. Joe: The Rise of the Cobra fame (if you can call it fame) and is being directed by John Moore who worked on Max Payne. Way to choose a creative team.