New Star Wars: The Force Awakens Images Feature Oscar Isaac, Aliens, & More!
Entertainment Weekly has a special double issue this week featuring Star Wars: The Force Awakens and released a ton of new images for us to dissect!
There's a few spoilery things in their new gallery of images I won't post here but you can check it out on your own if you want.
However, about getting back into Han's costume, Harrison Ford said, "It could have felt silly, but it didn't."
Don't forget to check out my post "The Many Moods of BB8" on Tumblr which continues to grow.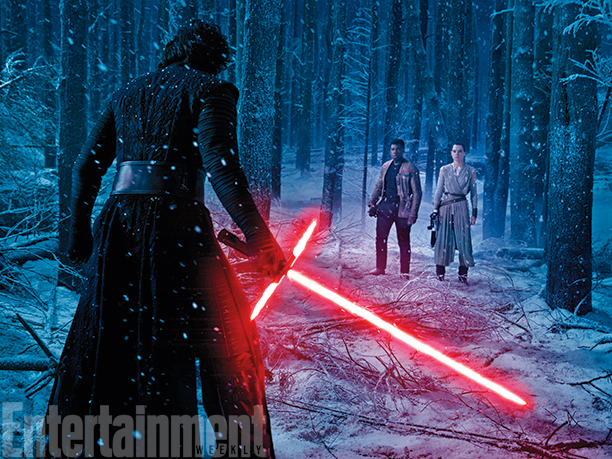 Rey was conceived as a female protagonist from the get-go, but both she and Finn were written without any specifications to race. Then the filmmakers went searching for actors with a mind toward opening up the galaxy to new faces. Boyega says young Star Wars fans see heroes, not color. 'They're not talking about race the way we grown folks are. They're not talking about how much melanin is in someone's skin. That should teach us something. We've been having a continuous struggle with idiots, and now we should just force them to understand — this is the new world. There are loads of people of different shades and backgrounds. Get used to it.'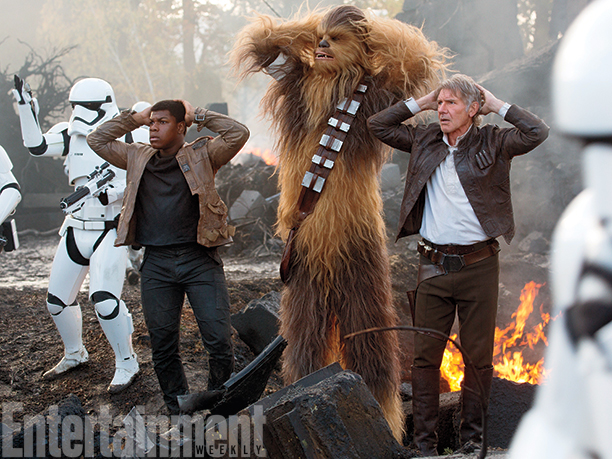 EW writes:
Gwendoline Christie's Captain Phasma wasn't the only female in armor. "We had women in stormtrooper costumes in the movie," Abrams says, so audiences will be seeing a mixed gender fighting force from The First Order whether they realize it or not.
The covers of this issue however, leave a bit to be desired.
It's a good look at costumes but badly placed on the backgrounds.
---
~Did you enjoy what you read here and appreciate it was ad free? Please consider supporting the site through Patreon!~