Suicide Squad's Enchantress Costume Revealed to be…Revealing, Plus Harley/Joker Therapy
Empire Magazine gives fans our first look at Cara Delevingne's Enchantress as well as new Joker images including him getting a therapy session from Harley Quinn.
For reference, here's a look at what Enchantress (aka June Moon) looked like in the comics way back when (the top pic is from the early 2000s)…
It's still unclear where the Suicide Squad film is going to take her but we did get a brief look at the costume months ago. However, even in this lightened up version of the first cast photo, it was difficult to make out what the costume actually looked like. (I assumed it was a dress.)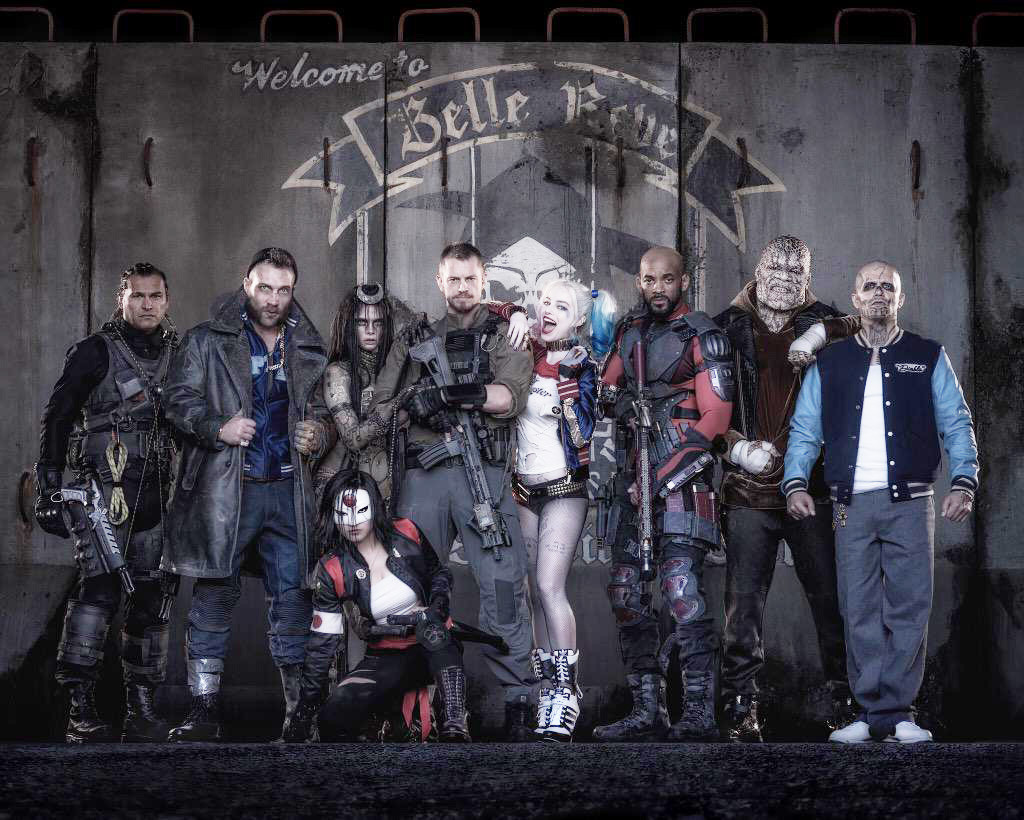 Here now, thanks to Empire's latest feature, is the full look.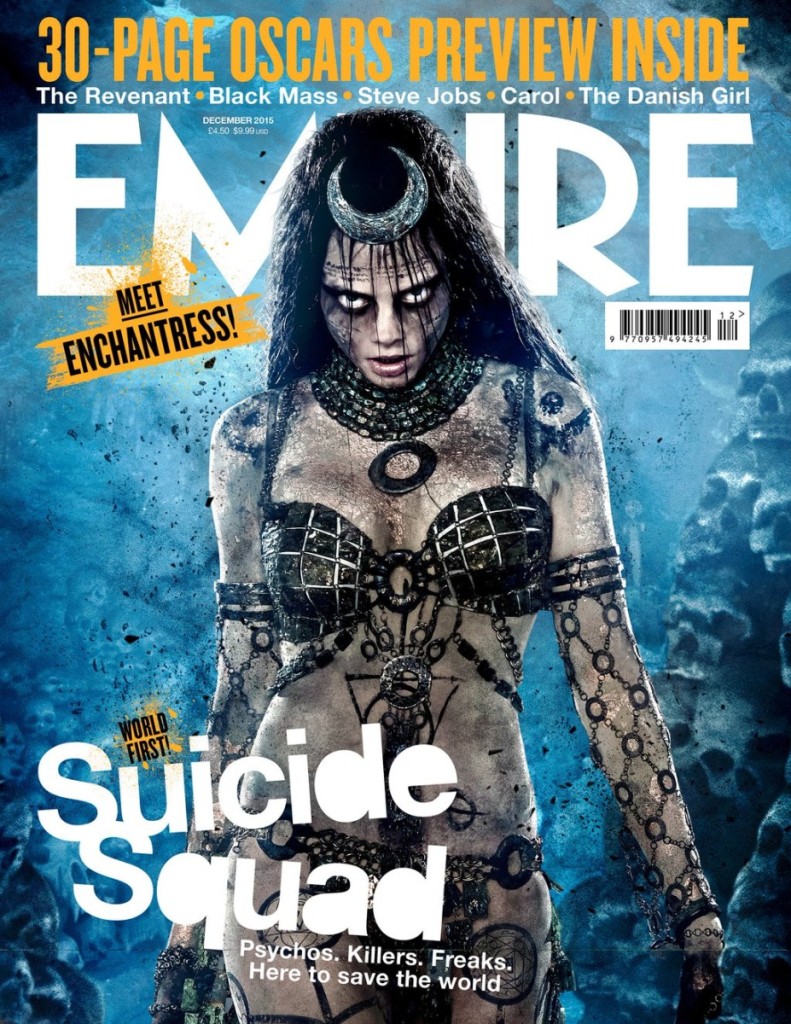 That's um…that's something. Of course my first instinct is to dislike a female comic book character being draped in so little with seemingly no reason behind it other than to give viewers eye candy. Then again they could also be going a slightly different direction from the Enchantress we know from the comics, who is a mostly villainous magic-based character.
Empire reports:
'She's an ancient sorceress," says the star. "A feral being. She's been trapped for so long and now she's finally let out.' The hapless human whom Enchantress takes over is June Moone, who finds more than she bargained for while exploring a creepy cave. 'June is an adventure-seeker who's always wanted some excitement. And she gets what she wished for, in an terrible way.'
Hollywoodlife reports a bit more from Delevinge on how she played June and Enchantress differently. "I'd gather the accent, which is deeper and posher than June's. And I'd last Nick Cave's Red Right Hand, that song about the devil. Also a lot of Megadeth. Just evil stuff."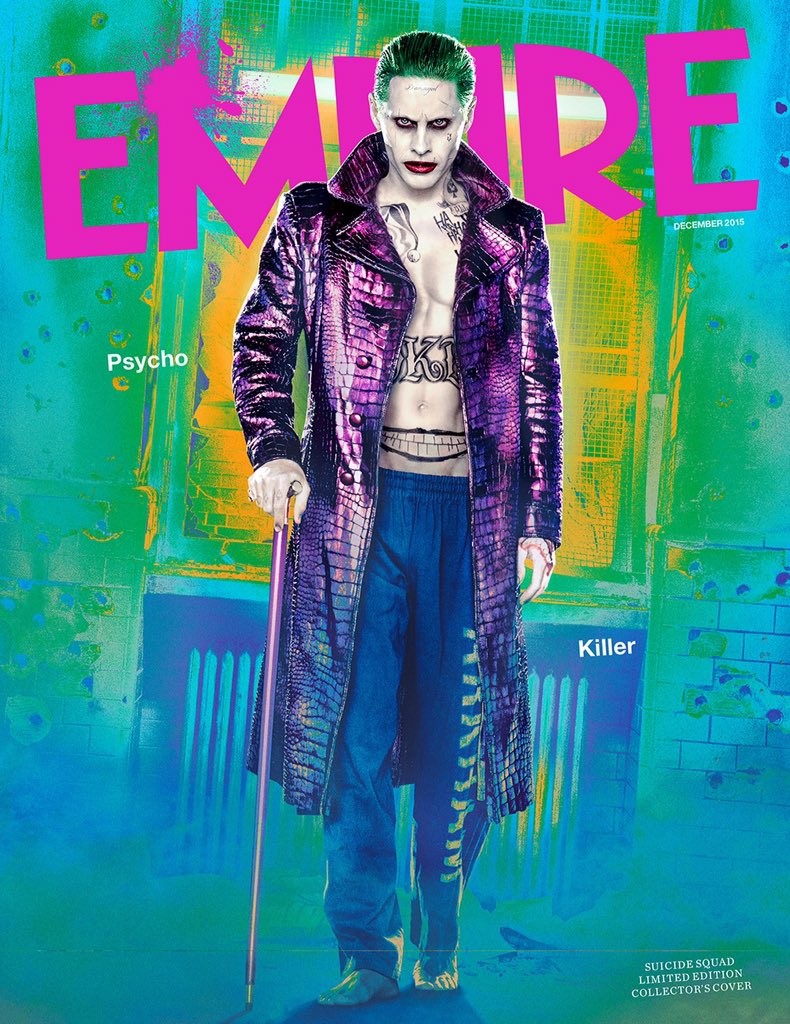 Empire also released a few new images of Jared Leto's Joker.
'There was definitely a period of… detachment,' the actor tells us of his immersion in Suicide Squad's wild-eyed outsider. 'I took a pretty deep dive. But this was a unique opportunity and I couldn't imagine doing it another way. It was fun, playing those psychological games.' When quizzed on exactly how arduous that process was, Leto unleashes an allusion you're unlikely to hear from, say, Tom Hanks anytime soon. 'It was painful, like giving birth out of my prick-hole.' Ouch.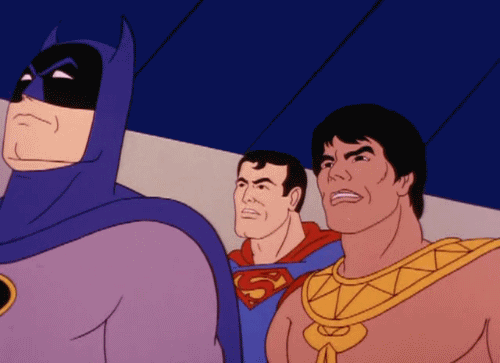 Meanwhile, director David Ayer told them, "There's a power to that character…and by some freaking miracle, through the incredible things Jared has done and the photography and all the other things that went into it, we've cooked up something transcendent." He also revealed on Twitter this photo of Margot Robbie's Dr. Harleen F. Quinzel speaking with the Joker in a professional capacity.
And if you missed the first epic trailer, here that is.
Suicide Squad is set to be released August 5, 2016. What do you make of what you've seen so far, is it setting the right tone?