Syfy Orders David Goyer's Superman Prequel Krypton (That No One Actually Wanted)
Well the next step has been taken, Syfy has ordered a pilot for David S. Goyer's Superman prequel TV series Krypton. Or you could, I don't know, RENEW SUPERGIRL FOR A SECOND SEASON.
My reaction when I heard the news.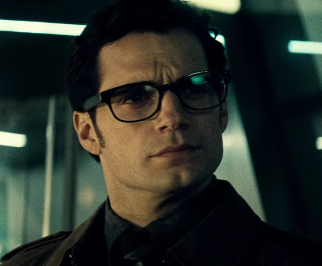 I just…didn't like the sound of this when I first heard it and I still don't. I'm not a huge fan of Goyer's work in general and I like even less how he talks about comic book characters.
From the press release:
Syfy today announced it has greenlit to pilot KRYPTON, the much-anticipated Superman prequel set two generations before the destruction of the legendary Man of Steel's home planet. KRYPTON will follow Superman's grandfather — whose House of El was ostracized and shamed — as he fights to redeem his family's honor and save his beloved world from chaos.

KRYPTON will be executive produced by David S. Goyer ("Man of Steel," "Batman v Superman: Dawn of Justice," "The Dark Knight" trilogy) through his Phantom Four banner. Damian Kindler ("Sleepy Hollow") will serve as executive producer/showrunner; Colm McCarthy ("She Who Brings Gifts," "Peaky Blinders") is set to direct and co-executive produce the pilot. The pilot teleplay and story is written by David S. Goyer & Ian Goldberg ("Once Upon a Time," "Terminator: The Sarah Connor Chronicles"). KRYPTON will be produced by Warner Horizon Television and is based on characters created by Jerry Siegel and Joe Shuster, published by DC Comics.
Maybe you feel differently but while alien life on another planet is something I'm almost always interested in, I absolutely don't need an entire series based around Krypton. Not to mention we already have several comic book shows focusing on white male protagonists and their struggles. Who is asking for this? WHO?!
No word on if the TV series would pull from Zack Snyder's films or coincide with any of the DC TV properties. Meanwhile rumor has it CBS is still wavering on Supergirl Season 2 because ratings weren't as high as they'd hoped and the cost per episode is expensive. The Wrap suggests it could make a move to The CW:
[Les] Moonves could push "Supergirl" to The CW, which as it happens is a joint venture between CBS and Warners (Moonves and his team are responsible for programming the network). Such a switch would make perfect sense. The youth-skewing CW already has "The Flash" and other superhero franchises (there was a crossover between "Supergirl" and "The Flash" this season), and its audience is much more aligned with "Supergirl" than is CBS' much-grayer viewership.

Fans have suggested such a move for months and lately the Hollywood rumor mill has gone into overdrive that "Supergirl" is flying to CW. But that move would be fraught for both producers and fans, as budget-conscious CW shows don't tend to collect huge license fees for the studios. The upshot of a CW shift is that there would very likely be big budget cuts in the offing for "Supergirl."
I swear to god, CBS.