Welcome to the CW Family Melissa Benoist, Supergirl Officially Renewed
Melissa Benoist gets to continue her amazing work as Supergirl in a second season on The CW.
Variety says:
Even though the ratings suggested a move to CBS's sister net, despite the buzz, the CW has repeatedly denied reports and dismissed questions that "Supergirl" would land at the network.

The move marks the first time a show on the air has shifted from CBS to the CW. However, projects have moved within the CBS portfolio in the past. Last year, "Crazy Ex-Girlfriend" was developed at Showtime, but when the cabler passed on the Rachel Bloom comedy, CW picked it up. In 2011, Sarah Michelle Gellar's "Ringer" was in the pilot phase at CBS, before being greenlit at CW.
You may recall fans had been waiting anxiously since the Season 1 finale on CBS. While ratings weren't where CBS wanted them to be, the fans were passionate and hopeful.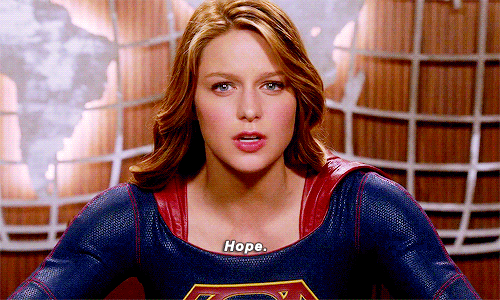 But even earlier this week when Syfy announced they were moving forward with David Goyer's Superman prequel series Krypton, things were looking bleak. Thankfully they were able to work it all out.
Many tuned in for the crossover which brought The CW's Flash (Grant Gustin) to CBS. Their rapport on screen was phenomenal so I have no doubt we'll get more of that when things settle in at The CW.
The question remains, will everyone in the cast follow through to the new network and what sort of budget will they give the creators to work with? And will Kara be relegated to another Earth or will they somehow bring her in line with The Flash, Arrow, and Legends of Tomorrow?
[UPDATE] Small update, actor David Harewood tweeted Season 2 would get 22 episodes and that filming will be in Vancouver (like the other CW DC shows).
22 episode order. Vancouver. CW. Details to come.#season2#off2bed#Johannesburg 👍🏾👽

— David Harewood (@DavidHarewood) May 12, 2016
Co-creator Ali Adler had this to say.
#Supergirl thrilled & grateful to be @theCW home for superheroes & strong women @GBerlanti @SarahSoWitty @AJKreisberg 💪🏽👩🏼 @MelissaBenoist

— Ali Adler (@AliAdler) May 12, 2016
[UPDATE #2] For anyone worried about Calista Flockhart's Cat Grant, The Hollywood Reporter's report says:
Following a strong take-off, the show co-starring Calista Flockhart — who, despite being adamant about working in L.A., agreed to remain on the series with its move to Vancouver — came back down to earth and finished its 18-episode run with an average of 10 million total viewers.