Tiphany Adams Is the Real World Manifestation of That Badass Oracle Image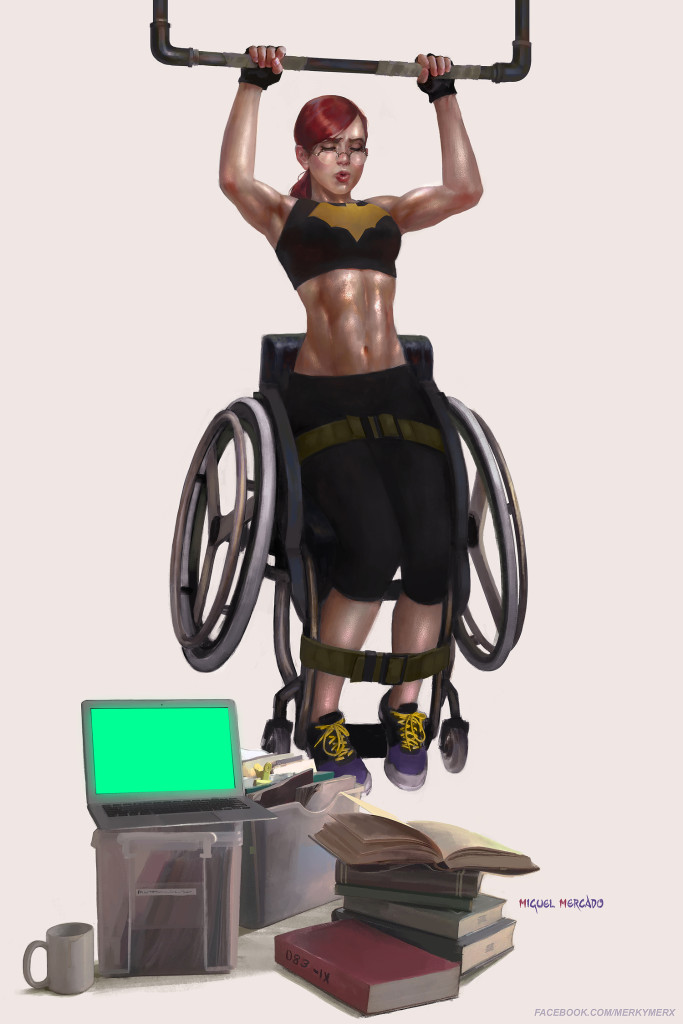 Remember this absolutely badass illustration of DC's Oracle I showed you last week by Miguel Mercado? Turns out, there's a real world counterpart. Meet Tiphany Adams.
Adams is an actress, model, and major fitness buff (you may remember her from the Push Girls reality series). If just looking at the illustration made you sweat, this Instagram video of her doing pull ups in her chair might make you pass out.
Adams has a spinal cord injury after being hit by a drunk driver when she was 17 and has been doing physical therapy since then (on top of her already amazing workouts). She's currently running a GoFundMe campaign for some expensive leg braces that would fit her better and help continue her rehab. Go check it out!