Warner Bros. Announces Young Justice Season 3 Is Officially a Go!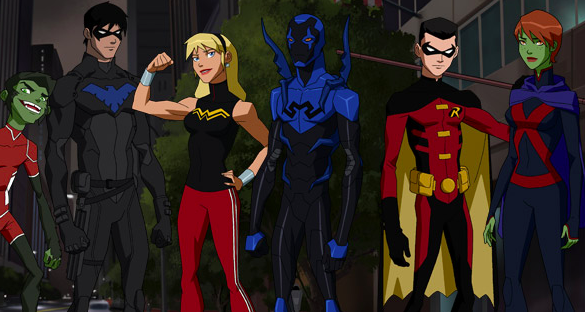 OH MY GOD BEST NEWS EVER!!!!! Young Justice is officially getting a Season 3!
In a press release sent out just minutes ago Warner Bros. announced:
The Team is back and it's "business as usual." Warner Bros. Animation has begun production on a third season of all-new episodes of the acclaimed hit, action-animated series "Young Justice," based on the characters from DC Entertainment. Season three promises new twists, turns and dangerous new threats for the team, but most importantly, the opportunity for fans to finally continue the adventures of some of their favorite Super Heroes. Further details about the new season — including premiere date and network partner — will be announced at a later time.
Producers Brandon Vietti and Greg Weisman will be along for the ride.
"The affection that fans have had for Young Justice, and their rallying cry for more episodes, has always resonated with us," said Sam Register, President, Warner Bros. Animation and Warner Digital Series. "We are excited to bring the show back for this loyal fanbase and to provide an opportunity for new viewers to discover this excellent series."
You may recall, fans have been campaigning for someone (namely Netflix) to pick up the animated series for Season 3 since its untimely cancellation.
Warner has released this teaser image to go with the news and tells fans they can sign up for updates at YJS3.com.
The creators took to Twitter to share their excitement (you can bet the fans are shouting back with glee).
You asked for it. You got it!

THANK YOU ALL for making it happen! #YoungJustice pic.twitter.com/s6Tf2Apj5W

— Brandon Vietti (@BrandonVietti) November 7, 2016
We're back, baby! #YoungJustice3 https://t.co/8xa21Is3Uc

— Greg Weisman (@Greg_Weisman) November 7, 2016
If you've yet to watch this series I highly recommend checking it out on Netflix.