The 25 Best and Most Adorable MRVLCATS
Whoever said Twitter was a big time sucker… well, they're right, but that doesn't mean nothing good comes out of it on occasion. For your amusement, I present #MRVLCATS. What the hell is #MRVLCATS and why is it missing a few vowels? That's the internet for ya.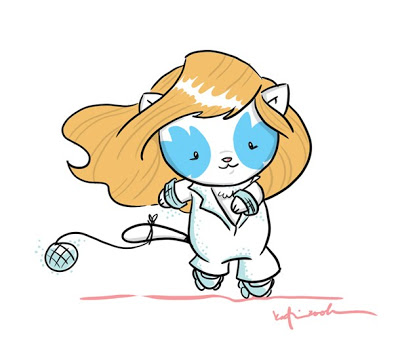 Find out the actual answer and check out 24 other (this one's Dazzler by Katie Cook!) inventive, amusing, fantastical and don't forget ADORABLE illustrations in my latest list on Topless Robot.