ABC Decides to Cancel Agent Carter, You May Now Commence Mourning
Shortly after fans rejoiced over Supergirl getting a second chance at life at The CW, ABC revealed they would not be continuing with Agent Carter.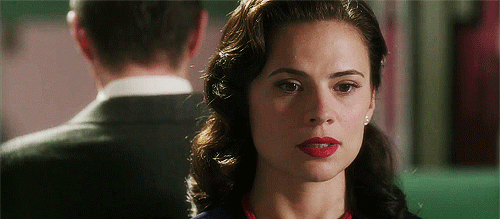 I knew this day was too good to be true.
ABC started rolling out news of renewals and cancellations this afternoon and has decided to put Hayley Atwell's Peggy Carter to rest (on TV anyway). As sad as this is, Atwell's new series Conviction has been picked up for a series at the network, so at least we'll get to see her on TV again pretty soon. Many of us assumed her getting that gig was the nail in the coffin for Agent Carter and it seems we were right.
The Hollywood Reporter says, "The network has handed out a series order to Conviction, moments after cancelling star Hayley Atwell's Marvel drama Agent Carter."
I've long maintained ABC did a disservice to the unique show by not pairing it with Agents of SHIELD. Fan campaigns like #RenewAgentCarter just weren't enough for the network to continue with the low-rated Marvel series and the world is poorer for it. I'm extremely bummed for the fans and everyone involved in the show. And they know we know their value.
But it's ok. We know Peggy has lots of adventures ahead.