J.J. Abrams Returns to Direct Star Wars: Episode IX, Will Also Co-Write with Argo Screenwriter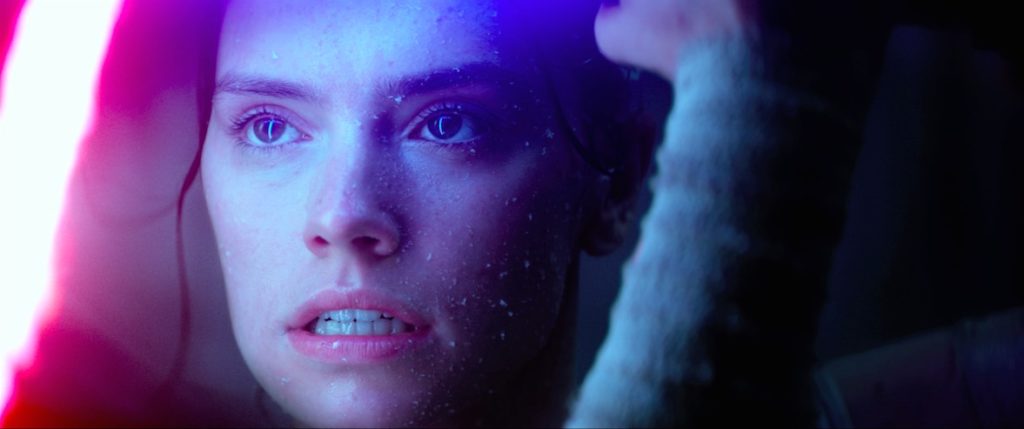 As many likely expected, J.J. Abrams has picked up director duties on Star Wars: Episode IX for Disney and Lucasfilm, replacing Colin Trevorrow.
Lucasfilm President Kathleen Kennedy made this statement via StarWars.com: "With The Force Awakens, J.J. delivered everything we could have possibly hoped for, and I am so excited that he is coming back to close out this trilogy."
Jurassic World's Trevorrow and Lucasfilm "parted ways" on the project last week, to the relief of many, but the news left fans feeling uncertain considering it happened just a short time after Lucasfilm fired Han Solo spinoff directors Phil Lord and Chris Miller and replaced them with Ron Howard. A report at Vulture had sources saying Trevorrow was fired for being "difficult."
The other news today is Jack Thorne, who co-wrote Harry Potter and the Cursed Child with J.K. Rowling, and was previously announced to be working on Star Wars: Episode IX's script was not mentioned in the official announcement. Thorne was previously brought in to work on Trevorrow and his writing partner Derek Connolly's script.
Instead, Abrams will co-write the next film with Argo screenwriter Chris Terrio. He won the Academy Award for Best Adapted Screenplay for that film. Terrio, you might also be interested to know, wrote the screenplay for Batman v Superman: Dawn of Justice based on David S. Goyer's earlier draft. So, we'll keep an eye on that.
While hiring Abrams makes sense, it's still a bummer Lucasfilm and Kennedy didn't feel they could hire one of the many talented female directors in Hollywood for the job. The entire Star Wars film franchise, 11 films (12 if you count the animated Star Wars: The Clone Wars film), have been directed by men.
Though perhaps Abrams could make some more progress on screen? He spoke at an event last year in which he said the Star Wars universe, by all logic, would "of course" contain gay characters. "To me, the fun of Star Wars is the glory of possibility," he specifically said. "So it seems insanely narrow-minded and counterintuitive to say that there wouldn't be a homosexual character in that world." A new Star Wars novel suggests a character from Star Wars: The Last Jedi could be pansexual (click here to find out who, I don't want to spoil anything), but in such a large galaxy it would be great to see more.
[UPDATE] Lucasfilm has pushed back the film's original release date of May 24, 2019 to December 20, 2019.