American Gods Altar: "The Bone Orchard"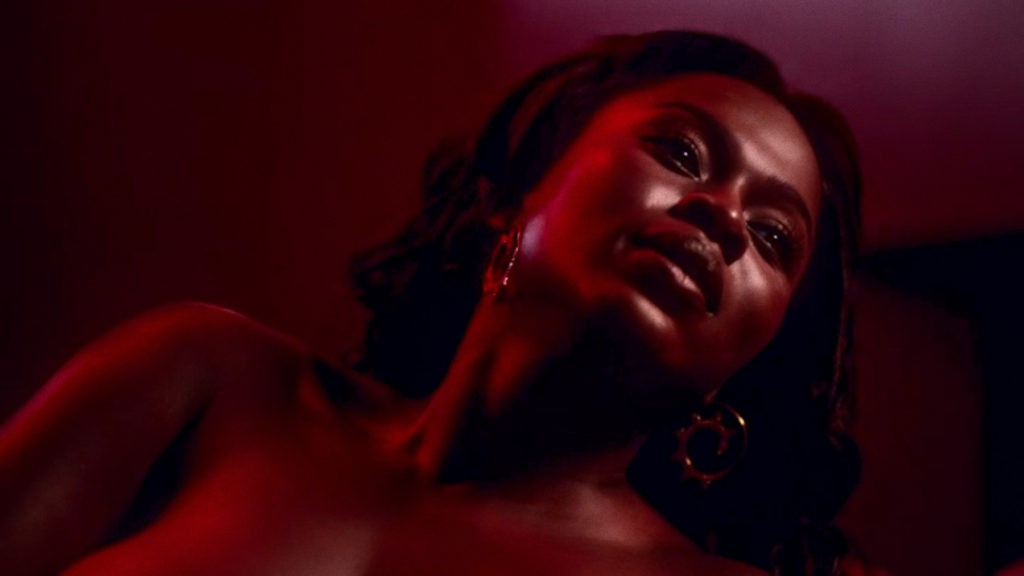 Neil Gaiman's American Gods adaptation debuted last night on Starz. Were you inclined to worship at its altar or blaspheme? Come discuss "The Bone Orchard" with us!
I had been putting up thoughts about the new episodes of Doctor Who on Monday mornings but since I didn't get around to watching this weekend and American Gods premiered I figured I'd switch it up. Feel free to chat about Doctor Who over here if you're so inclined.
Bryan Fuller and Michael Green wrote, and David Slade directed, "The Bone Orchard" which starred Ricky Whittle in the lead role of Shadow Moon and Ian McShane as Mr. Wednesday. I've watched three episodes of the season so far thanks to Starz screeners an have been blown away by the visuals. Fuller, always known for his delicious mind, is really getting to stretch his legs here. My biggest concern is those who haven't read the book may have no idea what the hell is going on. I sure didn't when I started reading it a few months ago. It's a meandering journey and one that takes a lot of detours. I'm very interested to see how the show will develop certain characters for the sake of extending the series past one season.
That said, it was really amazing to see folks freaking out over that Bilquis scene on Twitter last night…
What did you think? Share your thoughts on the first episode of American Gods in the comments! If you're going to refer to plot threads in the book, please preface your comment with "BOOK SPOILERS."