Best High School Reunion Ever: The Buffy Cast 20 Years Later
Earlier this month, Joss Whedon's Buffy the Vampire Slayer celebrated its 20th anniversary and now Entertainment Weekly has brought everyone back for an amazing photo shoot.
Entertainment Weekly (who just did a great Twin Peaks issue) has posted a bunch of articles celebrating the Scoobies. Here's the cover photo article, and the limited edition covers, an amazing series of portraits (some below), some Buffy/Angel/Spike gossip, and a special 44-minute video (autoplays).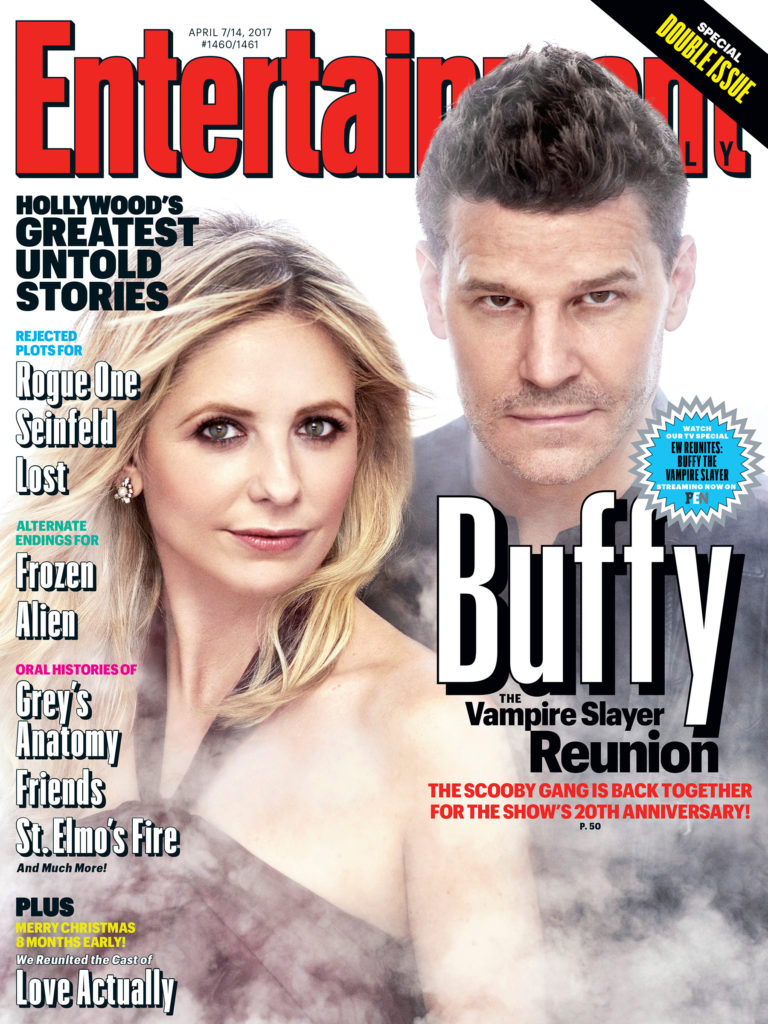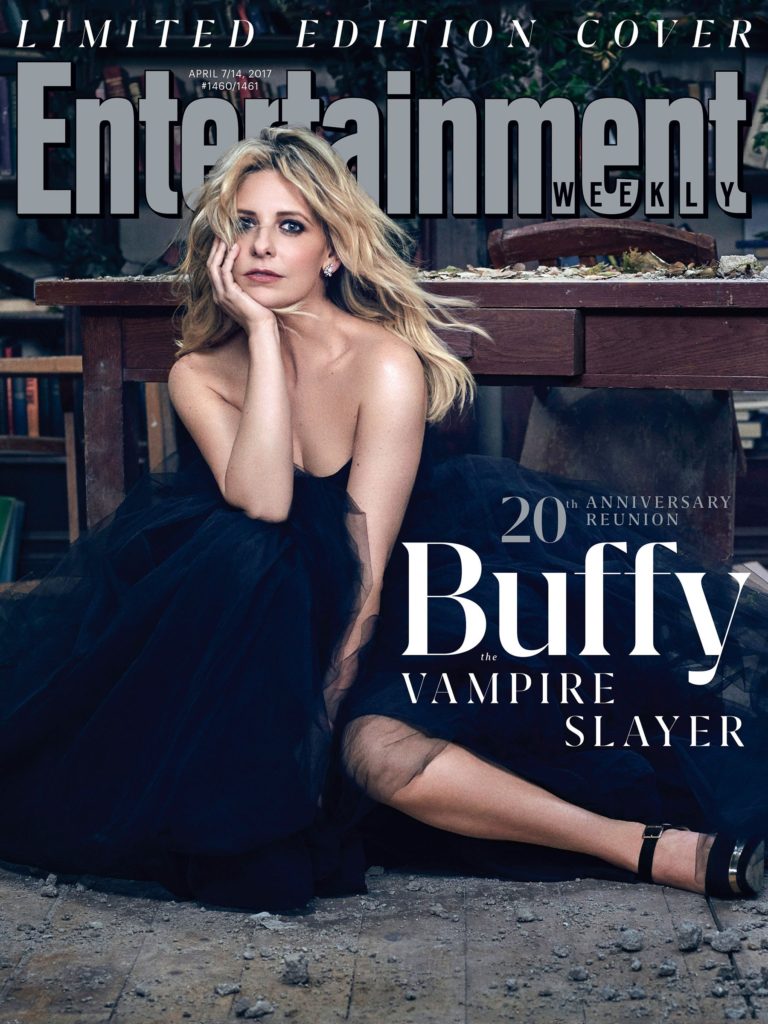 If this were 20 years ago, these would be taped on my wall by now by the way. I was obsessed with Buffy. Here are some of those portraits I mentioned:
Michelle Trachtenberg, Kristine Sutherland, and Sarah Michelle Gellar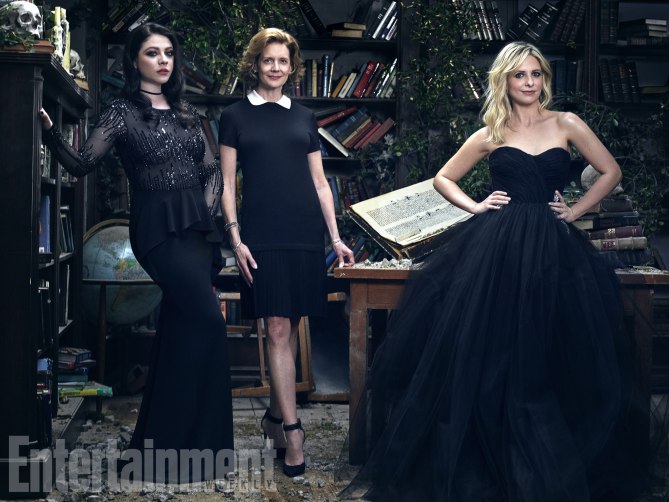 Alyson Hannigan
Nicholas Brendon
Charisma Carpenter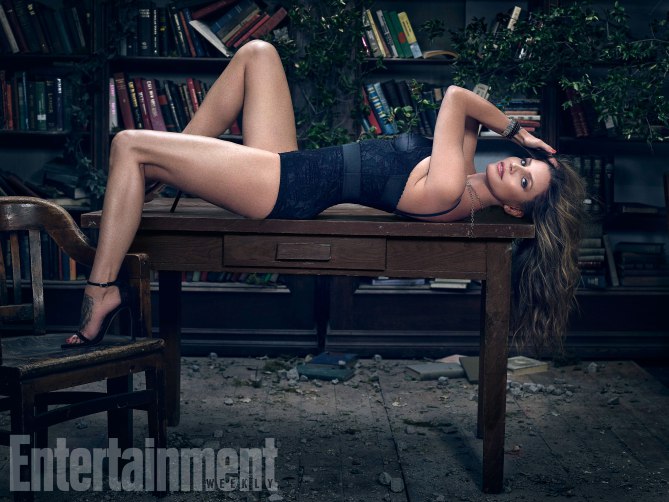 Amber Benson, Alyson Hannigan, and Seth Green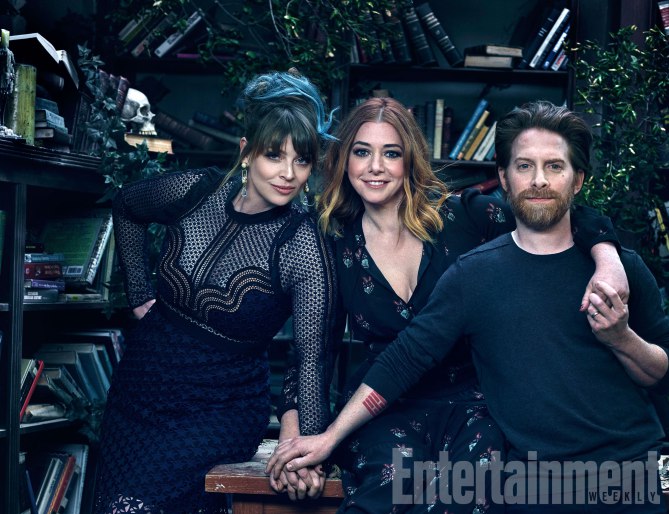 Emma Caulfield
Alexis Denisof
Anthony Stewart Head('s actual portrait, sadly no Eliza Dushku either.) [Edit: Gellar mentioned he was busy doing a play in London on Twitter, Dushku looks to be filming somewhere currently.]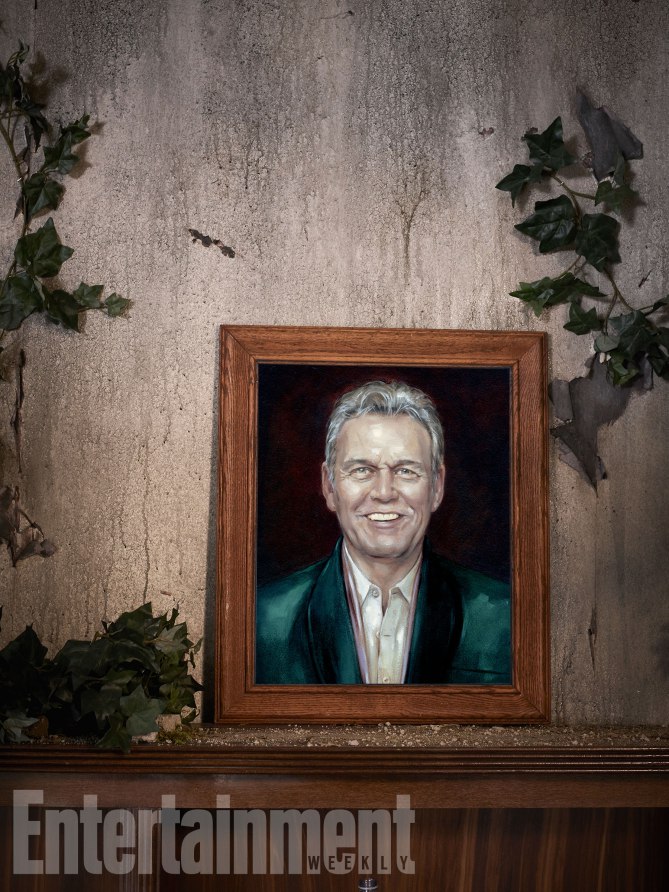 Gellar told EW, "I'm so incredibly proud of what we all created. Sometimes you need distance to really understand the gravitas of that. I appreciate everything about that job. As an actor, all you ever want to do is leave your mark — you want to do something that affects people." Oh, boy did it.
Some of the crew also shared behind-the-scenes shots…
Kisses from the #fam @RealMichelleT @theksutherland pic.twitter.com/FqT7PK7QCt

— Sarah Michelle (@SarahMGellar) March 29, 2017
🚨Attention, #BuffyTheVampireSlayer fans! @SarahMGellar is taking over our Instagram in honor of our #BuffyReunion: https://t.co/aQls77HZKi pic.twitter.com/LI3ejyQKTY

— Entertainment Weekly (@EW) March 29, 2017
old friends , way past due reunion . We look pretty damn good. #buffyslays20 @joss @AlexisDenisof @emmacaulfield @SethGreen @alydenisof pic.twitter.com/UKujV5Yi6E

— Nicholas Brendon (@NicholasBrendon) March 29, 2017
Reunited and it feels so good @David_Boreanaz pic.twitter.com/wjX4uu7Phk

— Sarah Michelle (@SarahMGellar) March 29, 2017