[UPDATED] Cover Shoot Reveals Twin Peaks Cast 25 Years Later…
We've got our first look at David Lynch's Twin Peaks cast 25 years later and I'm salivating. "It's a feature film in 18 parts," Lynch told Entertainment Weekly.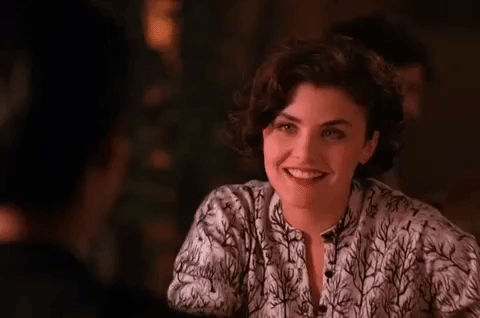 Entertainment Weekly released this exclusive first look at the cast in costume for their cover shoot. The last time we got a teaser for the Showtime revival series I expressed gratitude that we weren't being given too much before it aired. I'm sure we'll still get a full trailer before it premieres on May 21st but this look at the cast back in action really gets me excited.
Wendy Robie (Nadine Hurley), Everett McGill (Big Ed Hurley), and James Marshall (James Hurley).
Sheryl Lee (Laura Palmer and Madeleine Ferguson), David Lynch, Kyle MacLachlan (FBI Agent Dale Cooper), and Sherilyn Fenn (Audrey Horne).
Mädchen Amick (Shelly Johnson), Dana Ashbrook (Bobby Briggs), and Peggy Lipton (Norma Jennings).
Of course this is just a fraction of the enormous cast of 217 Lynch hired for the show and EW teased more to come when the issue is released tomorrow.
[UPDATE] Here's a 40-minute feature People put together. Warning, there are spoilers for the original series at that link (and this shortened version below) if you haven't watched.
[UPDATE #2] EW has released a few more pictures, including David Duchovny's Agent Denise Bryson.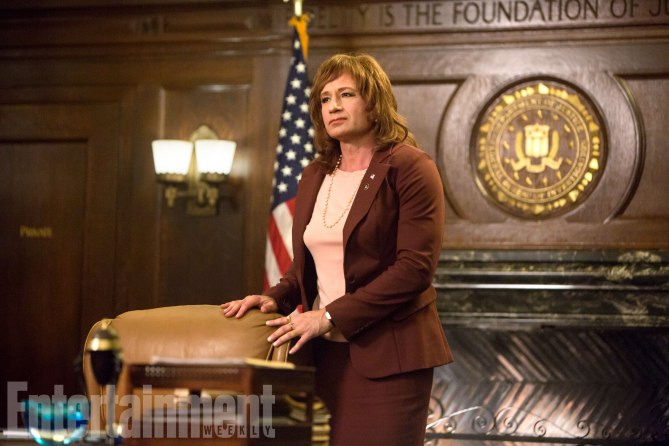 Here's Lynch himself (Agent Gordon Cole) and the late Miguel Ferrer (Agent Albert Rosenfield).
Kimmy Robertson (Lucy) and Harry Goaz (Deputy Andy).
And last but not least, Michael Horse (Deputy Hawk).