CBS Defends Predominantly White Male Pickups as Diverse, Reveal They Would Have Renewed Supergirl
CBS allows Supergirl to move to another network, passes on Nancy Drew for being "too female," and then we find out they ordered eight shows, six of which have white male leads, and think that's diverse? What is going on over there?
The news of Supergirl getting picked up for Season 2 by The CW was a relief to many but viewers raised eyebrows at CBS when Nancy Drew wasn't picked up for the Fall season. According to a report from Deadline it "tested well but skewed too female" for the network (Deadline's words there, they weren't quoting anyone specifically).
Skip to today. CBS Entertainment president Glenn Geller spoke to reporters about what they did pick up. The Hollywood Reporter writes:
Of CBS' eight new series, only one is female-driven (Doubt) and only one features a black lead (Training Day with newcomer Justin Cornwell starring opposite Bill Paxton). Meanwhile, CBS' six other newly ordered series are all toplined by white stars: Kevin James (Kevin Can Wait), Michael Weatherly (Bull), MacGyver (Lucas Till), Pure Genius (Dermot Mulroney), The Great Indoors (Joel McHale) and Man With a Plan (Matt LeBlanc).
"We are the network that has Madam Secretary, 2 Broke Girls and Mom — we have lots of female leads, we have a great balance," said Geller. "Actually, our new series are more diverse this year than last year…I think that's phenomenal. We are definitely moving in the right direction."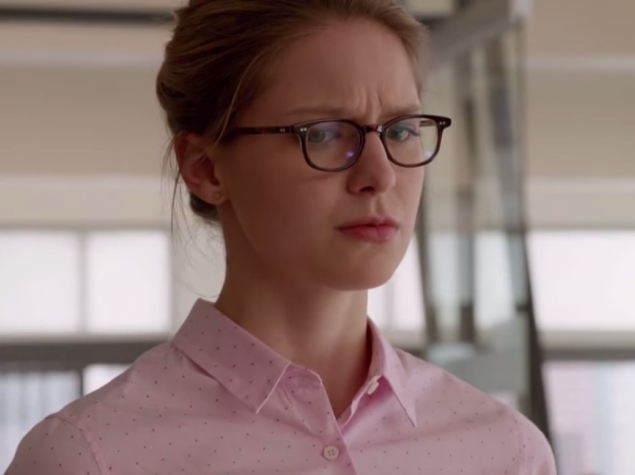 Many don't reach far enough for diversity. They think "well we've got one of this or one of that" or "we've got women so we don't need women of color of LGBTQ representation" and stop there. You can never stop diversifying and you certainly shouldn't use the word diverse if you're slate is precisely not that.
Meanwhile, Deadline spoke to chairman and chief executive of CBS Les Moonves about the Supergirl decision. "It's great to own two networks," he said, swimming in his giant money pit. "Supergirl fits better on the CW."
Moonves praised CBS' partnership with Warner Bros. and his relationship with CEO Kevin Tsujihara. He said that talks about Supergirl went on for a month before the agreement for the show's relocation to the CW was made.

'If they didn't go there, we would've probably taken it back,' Moonves said.
Gellar echoed this earlier that day, "And who would say we wouldn't have picked it up had it not gone to the CW."" But. So. Huh? Also, Deadline has some interesting to say about Supergirl's ratings.
Despite the fact that its numbers tapered off significantly after a strong start, Supergirl, aided by a solid DVR play, averaged a 2.4 rating among adults 18-49 in a competitive time slot, ranking as the No. 1 new CBS drama and No. 4 new network series overall (behind only Blindspot, Life In Pieces and Quantico) in the demo this season. It is CBS' youngest-skewing new drama and averaged nearly 10 million viewers.
Believe me, I'm one of many who think Supergirl will thrive at The CW and create more opportunities for crossover fun (and one who wondered why it was being placed at CBS to begin with) but this is just such an odd situation.