[UPDATED] DC TV's Greg Berlanti Working With Salim & Mara Brock Akil to Bring Black Lightning to Life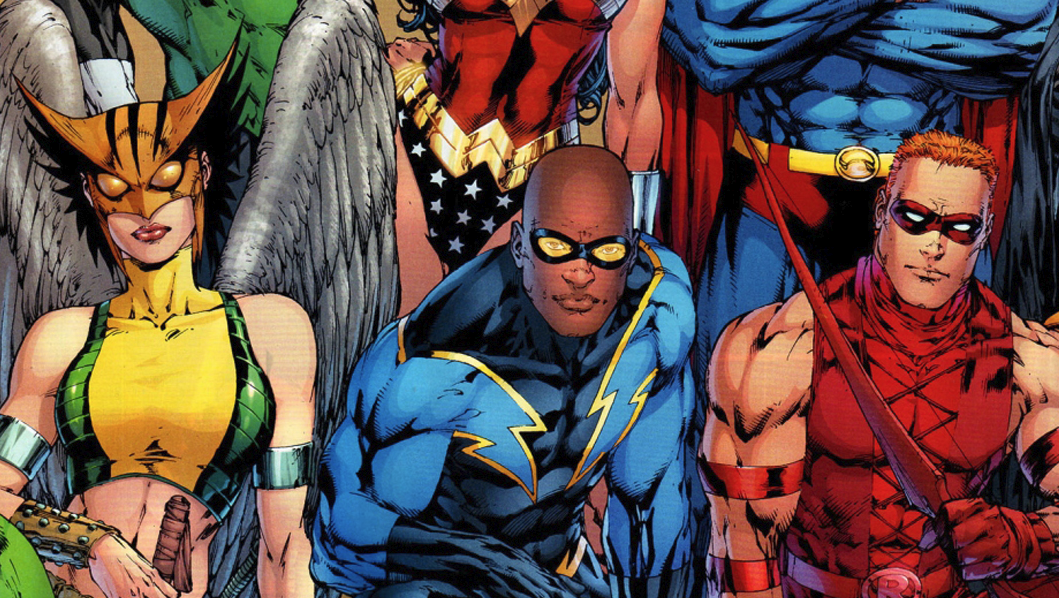 DC Comics Black Lightning may be the next superhero headed to television.
The husband and wife team (Being Mary Jane, The Game) Mara Brock Akil and Salim Akil are working with Greg Berlanti (basically every DC TV show) to make a superhero drama out of Black Lightning's story. Last month the Akils made a deal with Warner Bros: "[They] will move to WBTV in May 2016 after two back-to-back overall deals and two hit series at BET. Under the pact, the Akils will develop new series for the studio through their Akil Productions."
The Hollywood Reporter says a network is not yet attached but:
Here's the official logline: Jefferson Pierce made his choice: he hung up the suit and his secret identity years ago, but with a daughter hell-bent on justice and a star student being recruited by a local gang, he'll be pulled back into the fight as the wanted vigilante and DC legend — Black Lightning.
THR mentions the Akils will be writing the script and if it turns into a series "the drama would be the first to feature an African-American superhero as its lead" on a broadcast network. Marvel's Luke Cage will of course be first all-around but that's on Netflix. Reminder that it is 2016.
Black Lightning, aka Jefferson Pierce, was created back i n 1977 by writer Tony Isabella and artist Trevor Von Eeden. In the past he used a belt to generate electricity but later on that was an actual super power. He has two daughters who took up superhero names as well, Anissa and Jennifer, as Thunder and Lighting. (They are super cute and awesome!) The character has appeared in many animated series – Batman: The Brave and the Bold and Young Justice – but this would be the first time he's seen in live-action.
He and his daughters have also appeared in DC Nations shorts on Cartoon Network.
https://www.youtube.com/watch?v=W7J8MCR_-_M
This Fall Legends of Tomorrow is continuing their CW Seed Vixen storyline. The character was initially brought into live-action on Arrow but as the actor is busy with other work they'll be dealing with one of her ancestors. While there's diversity throughout Arrow, The Flash, Legends, and Supergirl, DC TV could do better (and they know it) and Black Lightning getting his own series is a great step in the right direction. I have a feeling it might not end up on The CW as they already have a lot on their plate but here's hoping it finds a nice home.
What do you think of the news?
[UPDATE 9/8/16] Variety reports Fox, home to Gotham, has given this project a pilot commitment.