Dropping a Dead Pig in Front of Your Castmates Isn't Acting, Jared Leto, It's Gross
I feel really bad for the other actors involved in Suicide Squad considering Viola Davis let slip Jared Leto presented the cast with a dead pig.
I wish I were kidding. Speaking to Vanity Fair, Suicide Squad and How to Get Away With Murder's Davis relayed the disturbing story from set:
The Joker, he did some bad things, Jared Leto did. He gave some really horrific gifts. He had a henchman who would come into the rehearsal room, and the henchman came in with a dead pig and plopped it on the table, and then he walked out. And that was our introduction into Jared Leto. Now I'm terrified just as a person thinking, 'Is he crazy?' but the second part was 'Oh shit! I got to have my stuff together.' You talk about commitment and then he sends Margot Robbie a black rat. It was still alive in a box, she screamed, and then she kept it.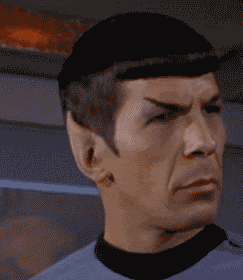 Look, I get that method acting is a thing and Leto thinks he has big shoes to fill as the Joker considering Heath Ledger's performance, but the moment you start inflicting your weird shit on other people I lose respect for you.
This isn't the first time we've heard about Leto taking the role very seriously. Last year Will Smith said, "We worked together for six months and we've never actually exchanged a word outside of action and cut … I've only ever spoken to him as Deadshot and him as the Joker … he was all in as the Joker."
Speaking of his own experience last October, Leto told Empire Magazine:
"There was definitely a period of… detachment," the actor tells us of his immersion in Suicide Squad's wild-eyed outsider. "I took a pretty deep dive. But this was a unique opportunity and I couldn't imagine doing it another way. It was fun, playing those psychological games." When quizzed on exactly how arduous that process was, Leto unleashes an allusion you're unlikely to hear from, say, Tom Hanks anytime soon. "It was painful, like giving birth out of my prick-hole." Ouch.

The role of the Joker in David Ayer's vivid, sure-to-be-ferocious imagining of the DC team-up is, Leto stresses, radically different from what's gone before. "If you don't break rules, you're not going to strike new ground," he explains.
All I can say is, bless the rest of the Suicide Squad cast for putting up with it (or at the very least, tolerating it for the sake of professionalism).
(via Nerdist)