GEEK. GIRL. SLEEPOVER.
You heard me correctly. TheNerdyBird.com is hosting a
Geek Girl Sleepover
this weekend sponsored by
ThinkGeek
and
Midtown Comics
!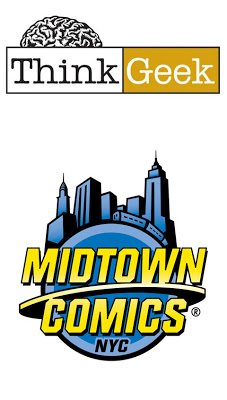 What's the occassion? Well, Toy Fair is this weekend in New York City and I felt like being a kid again. Actually, this whole thing started off as sort of a joke on Twitter (oh, that Twitter!). I suggested I have a Geek Girl Sleepover where we all slept in Tauntaun Sleeping bags from ThinkGeek. Well, ThinkGeek heard me and thought it was a great idea! Soon after, I got Midtown Comics involved and TADA! Geek Girl Sleepover in full effect.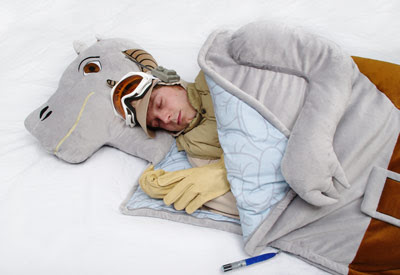 What will we be doing during this sleepover? Wouldn't you like to know…
Actually, you will know! We'll be taking tons of pictures as well as appearing on Midtown Comics weekly podcast. Not only that, Midtown will be shooting video of the entire thing as well! Who knows what sort of Geek Girl craziness we'll get up to? Geek prank calls anyone? Make sure to follow along on Twitter Sunday night to read some behind-the-scenes accounts and then check out Newsarama next week where I'll be posting my full recap!
We'll also be hanging around Toy Fair on Sunday/Monday so if you see us come say hello. And no, we will not accept bribes for entrance into the Geek Girls Sleepover so don't even try. Unless it's something really good. ;)