Harry Potter Is a Grown Man in the First Costumed Images From the Cursed Child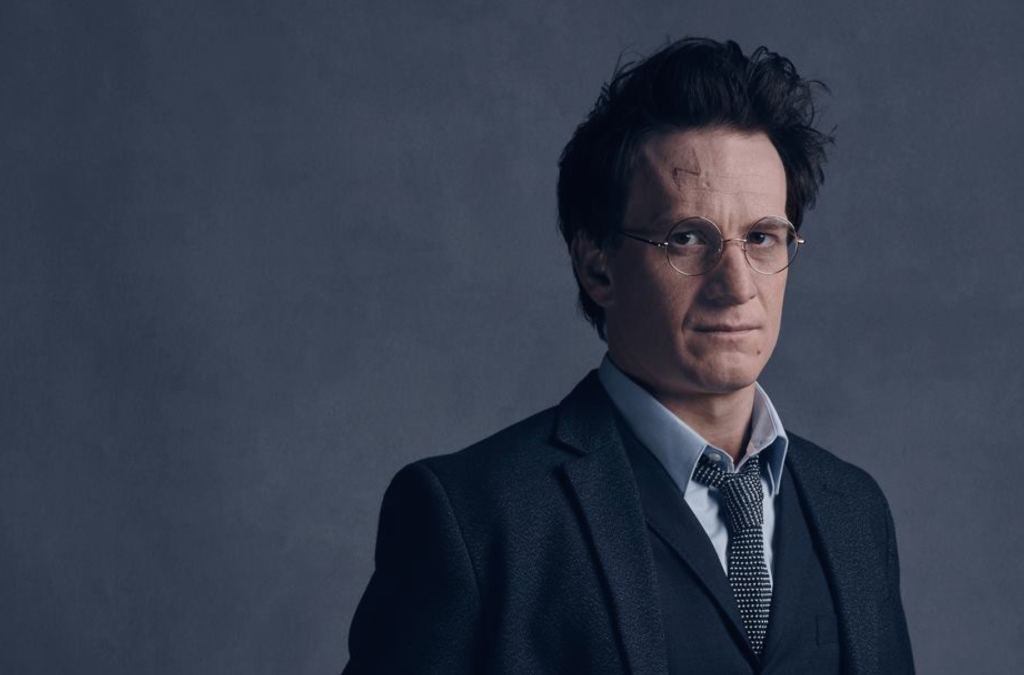 This is so weird.
Seeing Harry as a grown-up is probably more strange for me right now because I'm in a midst of a re-read of J.K. Rowling's novels and currently he's in his third year at Hogwarts. Grown up Harry definitely has some stories in that face of his.
We already knew Jamie Parker was playing the Boy Who Lived but thanks to Pottermore we now know Poppy Miller is Ginny and Sam Clemmett is Albus Severus in the Harry Potter and the Cursed Child stage play. The London production released these new photos of the three in costume.
Harry Potter, 19 years later. Jamie Parker from the new play Harry Potter And The Cursed Child. J.K. Rowling: "He simply is Harry now. There's a kind of relief in watching him, he gets it so right."
Speaking to Pottermore Parker said, "He's wearing a suit because he's a Ministry man, but he's not just a bloke in a suit, that's way too anonymous. And it sounds strange but we talked around a lot of different suits, because there are suits and suits, and a lot of them we put on and we went 'Mmm it's just not right.' With all the character's costumes we want them to be instantly familiar when people see them, so that people feel like the story's safe in our hands, and that we're taking that responsibility seriously."
Ginny Potter played by Poppy Miller, in the new play Harry Potter And The Cursed Child. J.K. Rowling: "I think a lot of people would like to have Poppy's Ginny for a mother. Kind and cool, exactly as I imagined her."
Miller told the site, "So far I've had a fabulous haircut and, as this is Ginny's hair, it's obviously red and quite sleek. I also get to wear a gorgeous, hand-knitted jumper. I think of it as a really tasteful Pygmy Puff.'"
Albus Potter, ready for his first day at Hogwarts. Played by Sam Clemmett in the new play Harry Potter And The Cursed Child. J.K. Rowling: "There's much I could say about Sam-as-Albus, but we'd be into spoiler territory so quickly I'll just say we couldn't have cast better."
Clemmett had some nice background info for Pottermore, "This is what Albus wears at the start of the show. I had the idea he was wearing James's – his older brother's – hand-me-downs. So I wanted him to feel quite uncomfortable, and be able to play with his clothes."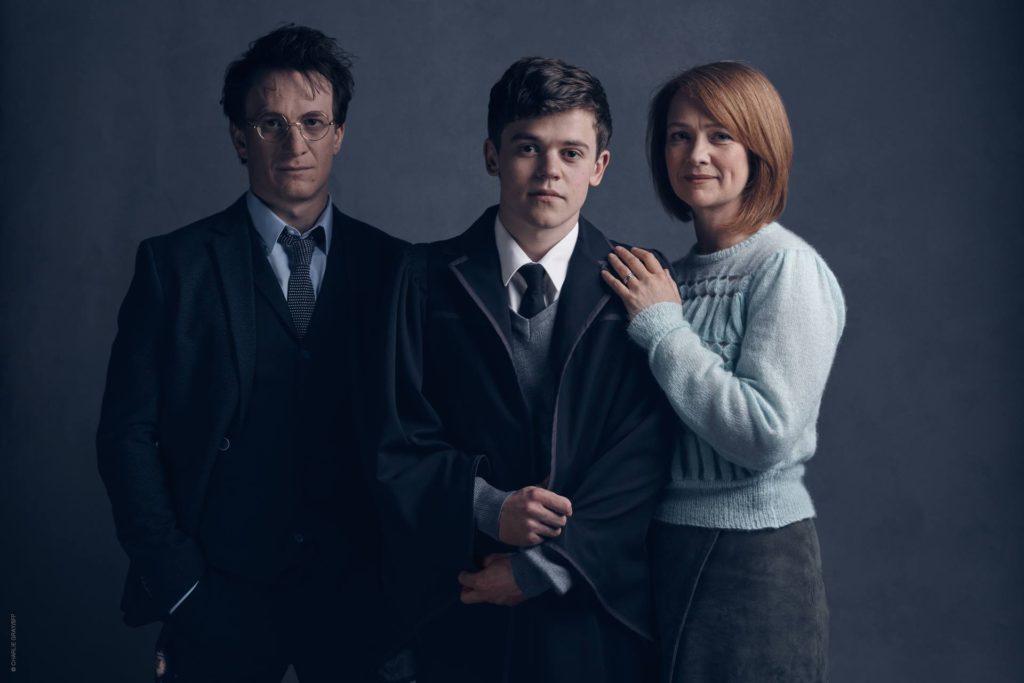 Seeing Parker come to life as Harry really makes me anticipate how Noma Dumezweni (Hermione) and Paul Thornley (Ron) will look in costume as well. Pottermore says these are Katrina Lindsay's costume designs with hair and make-up by Carole Hancock.
Don't forget, if you can't get to the play itself you will be able to purchase the script in book form. From where I am in my re-read I'll probably wind up finishing them just in time to speed through this new adventure. I'm so excited!!