The hits just keep on comin'
So much has been going on with DC Comics the last week and a half. Now I'm kind of glad I waited to write anything about it. To be a fly on the wall over there right now, or dare I say, a Beetle, would be very interesting indeed.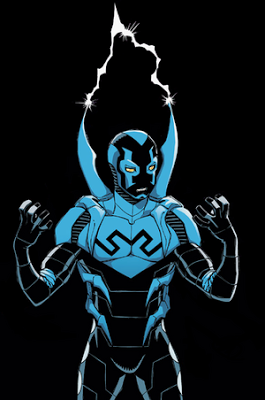 Previously announced cancellations had me pretty upset but you can now add two more books to that list. Blue Beetle and Manhunter. Honestly I knew Blue Beetle wasn't doing all that well and Manhunter didn't have me very excited during it's latest run but I'm sad to see them go. Dan Didio confirmed the news in a round of 20 Answers with Newsarama. He had this to say about the former:
One of the books that I'm most disappointed about in that regard is a book like Blue Beetle, which we are cancelling. That's a book that we started with very high expectations, but it lost its audience along the way. Recently, we felt that it was standing on firmer ground, and was getting a more positive response. The problem is that the firmer ground and positive response is not enough to keep the book afloat. So unfortunately, we had to cancel that series.
Obviously the characters themselves are not disappearing just the books. Blue Beetle of course is still involved with the Teen Titans for the time being. Didio also explained that the cancellation of Birds of Prey, Nightwing and Robin did not have to do with sales but "positioning characters for future stories." You can also read Matt Sturges feelings on the BB cancellation and what he sees for Jaime's future. Apparently there will be a death in the final two-parter.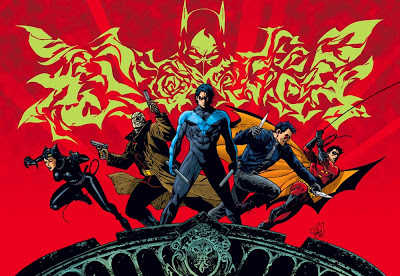 Besides all the rumors and controversy it does seem that DC is attempting to break everything down so it can be rebuilt on firmer ground which is not only admirable but an enormous undertaking. Superman and Batman will no doubt prove to be the most difficult, not only in the practical sense but also in a pleasing-the-fans sense. Either way I look forward to seeing how all of this pans out.