If Marvel Was Committed to Black Widow She'd Have a Release Date Already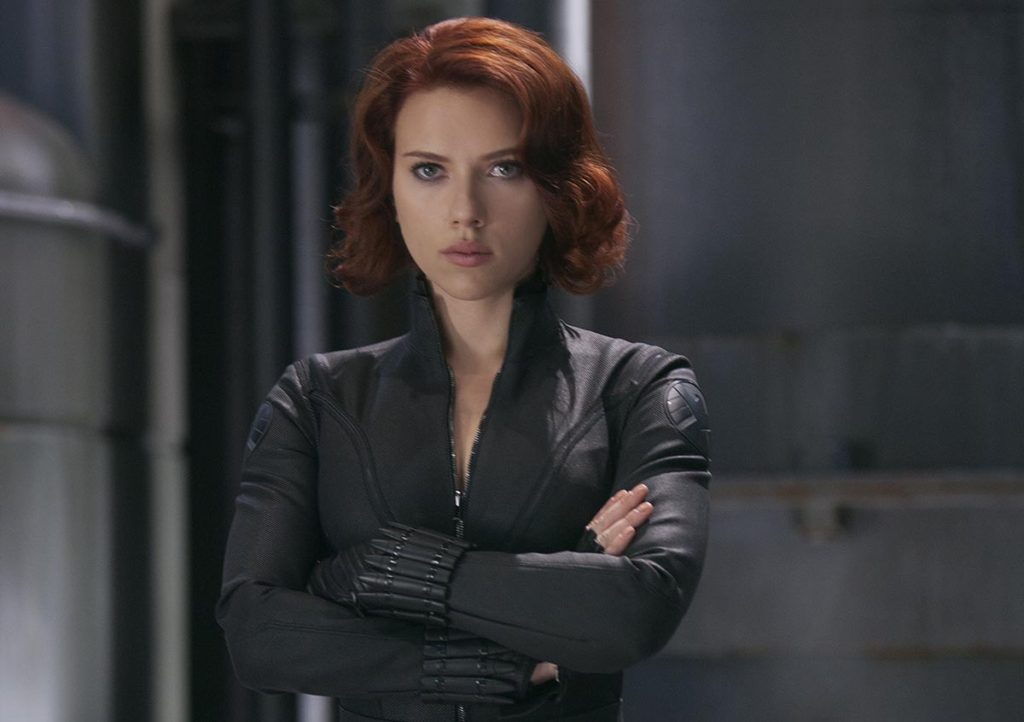 It's time to update Black Widow's Marvel Movie Status. Or is it?
As far back as 2010, Marvel Studios president Kevin Feige has been talking about the possibility of a Black Widow solo film starring Scarlett Johansson. In my last post on this topic I broke down just how many times over the years this conversation has been had, how no progress has actually been made, and that there are no good excuses for putting it off as long as they have.
Feige spoke to Fandango just this past April about it again:
As far as whether Marvel has any plans to produce additional female-led films, Feige says they do, just not between now and 2019. "Yes, for sure, I think [Black] Widow at some point would be great," he teases. "But when you start talking about things that are now four/five years away… sometimes we do that. Dr. Strange has been talked about for 10 years. But we're focused on the next nine movies, which is a lot, between now and 2019."
Sure, sometimes they do that. When it's a male character they think can't fail. First they wanted to focus on The Avengers. Sure, but fans soon realized other characters kept taking priority. So we've gone from working on a Black Widow solo film in 2010 to not having one on Marvel's slate until at least 2020. And you can bet if Warner Bros' Wonder Woman film isn't a runaway box office hit, we won't be seeing her get a film for the foreseeable future.
Just a few days ago, Anthony and Joe Russo (directors of Captain America: Civil War) had this to say about a Black Widow solo film to Collider:
ANTHONY RUSSO: It's a no-brainer, right?

JOE RUSSO: I don't think [it'll take] much. I think it's just a function of where on the slate it goes. She's a bad-ass.
It can go anywhere on the slate. If Marvel really wanted it to.
But the latest news making headlines is another "say a lot of nothing" from Feige. Deadline asked him about solo films for characters from the MCU who've yet to have them:
DEADLINE: You've got a bunch of characters in this movie from Falcon and War Machine and Black Widow and Hawkeye, who have so far guest starred in movies with another characters title above the fold. Is there one destined to get a solo movie down the line?
FEIGE: We've announced the next nine movies, 10 counting Civil War, through the end of 2019. Where we go beyond that are ongoing discussions that we'll focus on in the next few years because we have a lot to do before then. Of the characters that you've just mentioned I would say certainly the one creatively and emotionally that we are most committing to doing is Black Widow.
DEADLINE: Why?
FEIGE: We think she's an amazing character. We think Scarlett Johansson's portrayal of her is amazing. She's a lead Avenger and has amazing stories in her own right to tell that we think would be fun to turn into a stand-alone franchise.
No one should believe this means anything different than the last several times he's talked about a Black Widow film. And no, it doesn't surprise me that out of Falcon, War Machine, Black Widow, and Hawkeye Feige would say Black Widow would be the one they'd go forward with. I'm not sure many people have been calling for a Hawkeye movie but Fandango recently conducted a poll for USA Today in which they asked over 1,000 Civil War ticket-buyers which character they'd like to see get a solo film. The results were as follows:
48% said Scarlett Johansson's secret agent was the Avenger they'd most want to watch in a standalone feature. Paul Bettany's android Vision received 15% of the vote, followed by Anthony Mackie's winged Falcon (12%), Jeremy Renner's ace archer Hawkeye (10%), Don Cheadle's armored War Machine (8%) and Elizabeth Olsen's magical heroine Scarlet Witch (7%).
Is Johansson waiting by her phone for Marvel? No, she's got a successful career outside of the superhero genre and asking her to hang on until 2020 to give this character her due is obscene. And who knows where the next four years will leave the superhero movie landscape. While countless journalists have asked Feige whether Marvel has interest in making a Black Widow film none to my knowledge have asked the more relevant question – why have you prioritized sequels and debuts for other characters before her?
It's been proven over and over again, films focusing on women make money. Why not make more of them?