Iron Man 3 Had a Female Villain Until Marvel Made Shane Black Rewrite the Script For Toy Sales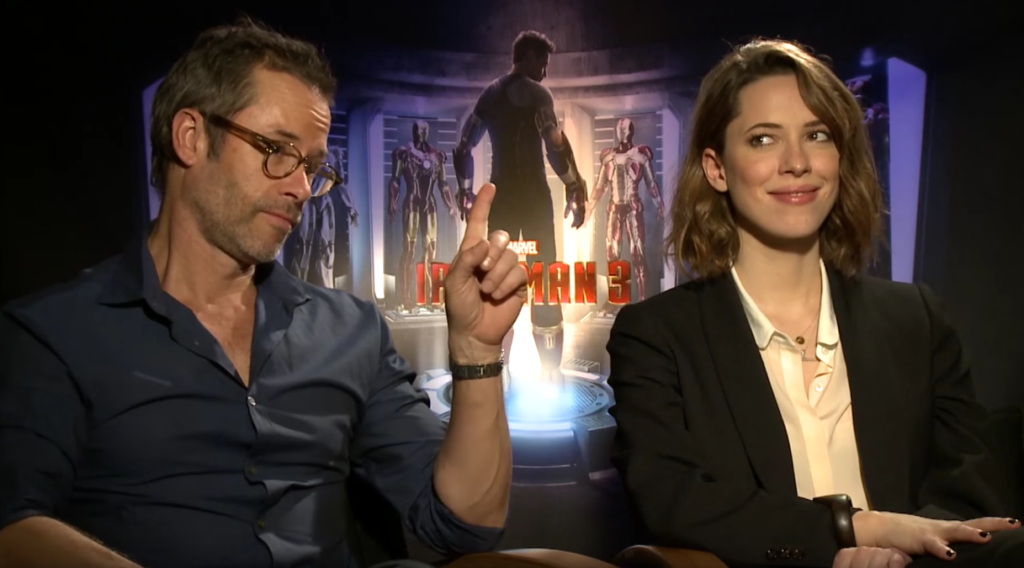 A new interview with Iron Man 3 writer/director Shane Black has revealed he planned for a female villain until "Marvel corporate" told him he had to change it to a man in order to sell toys.
It is too early in the week for this shit.
Uproxx spoke to Black about his new film The Nice Guys but delved into his time with Marvel Entertainment. First he acknowledged a segment of fan dislike for Iron Man 3, "A typical Uproxx comment, 'That guy Black, he fucked up Iron Man 3. He should die in a pit full of acid.' And you want to respond, but then you've bought in, you know?"
I'll admit, I wasn't as hyped for IM3 as I was other Marvel films but it did have Gwyneth Paltrow kicking ass as a Rescue-like version of her comic book character Pepper. It also featured the wonderful Rebecca Hall in a more complex role than many first imagined but who didn't get her due in the time given.
"The plot went this way and that way," Black told Uproxx. "Stéphanie Szostak's character was bigger at one point and we reduced it. Rebecca Hall's character was bigger at one point and we reduced it." When asked to explain why, Black revealed:
BLACK: All I'll say is this, on the record: There was an early draft of Iron Man 3 where we had an inkling of a problem. Which is that we had a female character who was the villain in the draft. We had finished the script and we were given a no-holds-barred memo saying that cannot stand and we've changed our minds because, after consulting, we've decided that toy won't sell as well if it's a female.

UPROXX: What?

BLACK: So, we had to change the entire script because of toy making. Now, that's not Feige. That's Marvel corporate, but now you don't have that problem anymore.
By "Marvel corporate" Black is undoubtedly talking about Ike Perlmutter, the rumored cause of much of Marvel's female character woes. In August of last year The Hollywood Reporter wrote, "After what one source describes as 'several years of frustration,' Marvel Studios president Kevin Feige has pulled off a reorganization of the vaunted film company that has him reporting to Disney studio chief Alan Horn as opposed to the infamously micromanaging Marvel Entertainment CEO Isaac 'Ike' Perlmutter."
UPROXX: Ike Perlmutter is gone.

BLACK: Yeah, Ike's gone. But New York called and said, "That's money out of our bank." In the earlier draft, the woman was essentially Killian – and they didn't want a female Killian, they wanted a male Killian. I liked the idea, like Remington Steele, you think it's the man but at the end, the woman has been running the whole show. They just said, "no way."

UPROXX: I like the Remington Steele comparison. That would have been great.

BLACK: I remember Remington Steele probably better than it is. But just so you know, too, I'm a Kevin Feige fan. If you ever say anything about decisions made at Marvel, I hope you'll qualify it by saying that Kevin Feige is the guy who gets it right. And I don't know if it was Ike, I don't know who it was. They never told me who made the decision, we just got that memo one day and it was about toy sales. That's all I know.
Marvel is certainly making some positive decisions lately but fans are still frustrated with other aspects. This new information is far past the point of being able to make much noise about it, plus, fans have already driven the female character toy point home. But know what's worse? I did a few searches looking for toys of the IM3 villain Aldrich Killian and all I found was this Minimates pack and a LEGO set.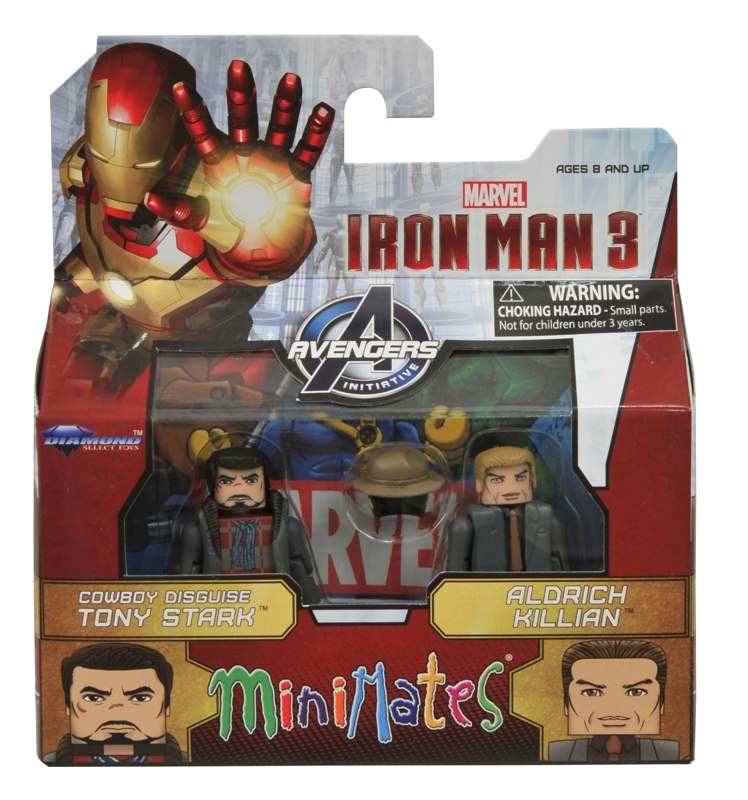 The film had action figures from Hasbro but I haven't been able to find any of Killian. Let me know if they're just hiding.
The Uproxx interview also briefly delved into the controversial Mandarin portrayal in the film:
BLACK: Marvel saw so many negative things they made a whole other movie just to apologize called Hail to the King. In which they said, "No, no, the Mandarin is still alive. That wasn't him. There's a real Mandarin." The only reason they made that was an apology to fans who were so angry.

UPROXX: But if Marvel didn't want you to present Mandarin the way you did, they would have stopped you.

BLACK: Of course, they didn't care. But when the blowback hit, they cared.
Check out the entire interview at Uproxx.com.