Last Jedi Director Rian Johnson Has Been Handed the Keys to a New Star Wars Trilogy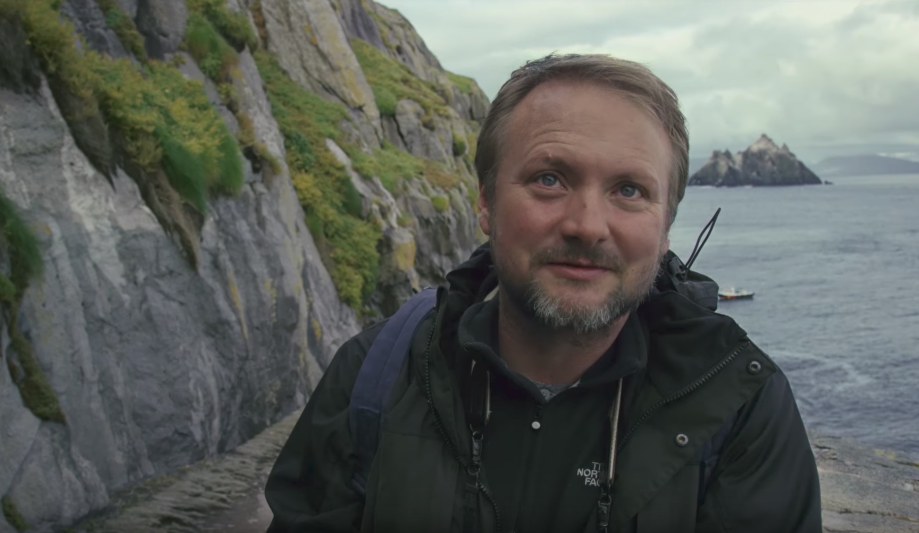 Disney and Lucasfilm have granted Star Wars: The Last Jedi director Rian Johnson the keys to the kingdom. He'll be spearheading a brand new Star Wars trilogy. Oh, and a new live-action TV show is on the way.
If you thought Johnson was getting the shaft when Disney and Lucasfilm announced J.J. Abrams as the director of Episode IX, woo-ee! Is this story for you.
StarWars.com reports Johnson will write and direct the first installment of a new Trilogy, "separate from the episodic Skywalker saga." They add, "No release dates have been set for the new films, and no porgs were available for comment."
Lucasfilm notes Ram Bergman will be producing but gives few details about where in the universe this might take us. The possibilities are endless. "We had the time of our lives collaborating with Lucasfilm and Disney on The Last Jedi," Johnson and Bergman said in a joint statement. "Star Wars is the greatest modern mythology and we feel very lucky to have contributed to it. We can't wait to continue with this new series of films."
But Variety adds some other news. Disney "is planning a live-action Star Wars TV series to air on its entertainment streaming service that is expected to launch by the end of 2019."
Disney chairman-CEO Bob Iger announced the "Star Wars" news during the company's quarterly earnings call. In addition to the "Star Wars" TV series, Disney is working on TV adaptations of Pixar's "Monsters Inc.," the Disney Channel's "High School Musical" franchise and an original series from Marvel.
No other details were revealed about the TV show either of course but it's something Lucasfilm has long been rumored to be working on.
[UPDATE] In case you're wondering about that Disney streaming service, The Wrap reports Iger saying this: "Our plan on the Disney side is to price this substantially below where Netflix is. That is in part reflective of the fact it'll have less volume." But, the price will increase as the platform grows.