Nerdy News
All aboard the Nerdy Bird train, where today we're off to Hollywood and possibly through time and space. Better buckle up.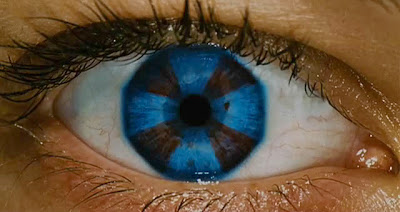 Director Paul W.S. Anderson not only wants more children with wife Milla Jovovich he wants more Resident Evil films. Although Resident Evil: Extinction was set as an end to a trilogy it seems Hollywood is calling Anderson back for more. He told the UK's Sunday Sun last month "I'm writing an adaptation of the Long Good Friday right now, set in present-day Miami. Then I will probably write Resident Evil 4." No more details were given, not even if Jovovich would be starring as Alice yet again. The husband and wife's first child together, Ever, turns one tomorrow. Could Alice have a super-Umbrella-Corporation-baby? Anything is possible.
_________________________________________________________
Breaking news explosion today for NBC's Heroes. Co-executive producers Jeph Loeb and Jesse Alexander have been fired.
Variety's Cynthia Littleton
reported the news
late Sunday, "It's understood that Alexander and Loeb were let go because of Peacock execs' frustration with the creative direction of the show." It's obvious declining ratings for the shows third season didn't help either. Heroes is averaging about 9 million viewers this season as opposed to an average of 11.6 from last year. Littleton also cited budget overages as an issue. So far no one from the show or the studio is commenting.
_________________________________________________________
Sigh. I heard this news last week but was too depressed to report on it. The 10th Doctor, David Tennant, will be voluntarily stepping down from the role he's played since 2005 in just over a year.
The
BBC announced
Tennant will appear in the next Christmas special in 2009 then four hour-long episodes to be aired in 2009 and early 2010. By the next full season the show will be without him and writer/executive producer Russell T. Davies who announced his departure earlier in the year. 
Steven Moffat will be replacing Davies but there's no word on who the 11th Doctor will be. Since the announcement, speculation has begun about a possible female Doctor, British media going so far as to suggest the Doctor's old companion Billie Piper could be a front-runner. Tennant was asked on BBC Breakfast recently what he thought about the Doctor being a woman. He replied, "Why not? It's one of those parts that any actor could bring something valid to, because it can be anything and it's a sort of blank canvas every time." 
True words but this Bird will miss that Bloke a lot.