Nerdy News – Movie Mayhem
Occasionally Hollywood comes up with some good ideas on their own. Occasionally. Mostly they just adapt books and recycle movies people already made. Now, while that can make for some intriguing material, usually it just blows up in their face. Beware, what follows may astound you. I won't assume in what way…
The Hollywood Reporter says, Warner Bros. is in the early stages of remaking The NeverEnding Story. That noise you just heard? That was young Jill crying like the Childlike Empress.
"The Kennedy/Marshall Co. ("The Curious Case of Benjamin Button") and Leonard DiCaprio's shingle Appian Way are in discussions with Warners about reviving the 25-year-old franchise with a modern spin," said THR. No word on who would direct the new take but original producer Dieter Geissler is already on board.
It seems Warner Bros. is making a grab for every fantasy story they can get their hands on now that the Harry Potter films are almost done. THR says the remake will, "examine the more nuanced details of the book that were glossed over in the first pic."
_________________________________________________________
In happier Warner Bros. movie news, Suicide Squad is being set up for as a potential franchise reports Variety.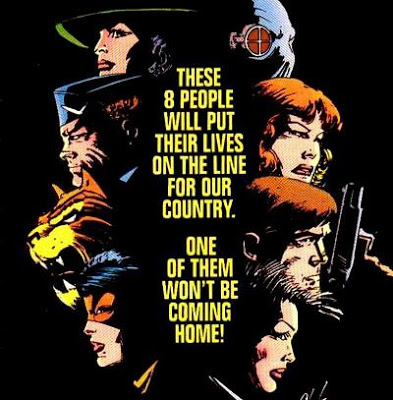 Dan Lin, producer of the upcoming Sherlock Holmes flick and Terminator Salvation, is set to produce the story based on the DC Comics supervillain team. Justin Marks will be writing the eventual screenplay. His latest work is Street Fighter: The Legend of Chun-Li.
So, what do you think? Colin Farrell as Deadshot? Kidding, KIDDING!
_________________________________________________________
I don't know whether to love Gore Verbinksi or kick him in the nuts. He'll be developing and directing a live-action murder mystery film based on the board game Clue. You know, just like the one that was made in 1985 AND IS SO AWESOME IT SHOULD NEVER BE TOUCHED.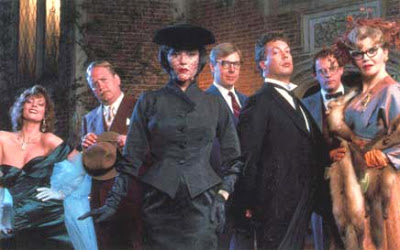 "Verbinski will produce through his U-based Blind Wink banner, along with Hasbro's Brian Goldner and Bennett Schneir, who also have an overall deal at the studio," said Variety. As you probably already know, Verbinski is already working on two geek-cred films, Bioshock and one about online-role playing addicts while Hasbro has movies based on Monopoly, Candyland and Ouiji in the pipeline.
Blind Wink Senior VP Jonathan Krauss said the movie would be, "A global thriller and transmedia event that uses deductive reasoning as its storytelling engine." Doesn't look like this version is going to be a comedy does it?
Clue is one of my all-time favorite movies and nothing, nothing will ever come close to matching it's charm. If we ever meet ask me to do an accurate reenactment of this scene. You won't be disappointed. Like I will. With a Clue remake.