Rogue One Feelings? Here's Your New Star Wars Spoiler Thread!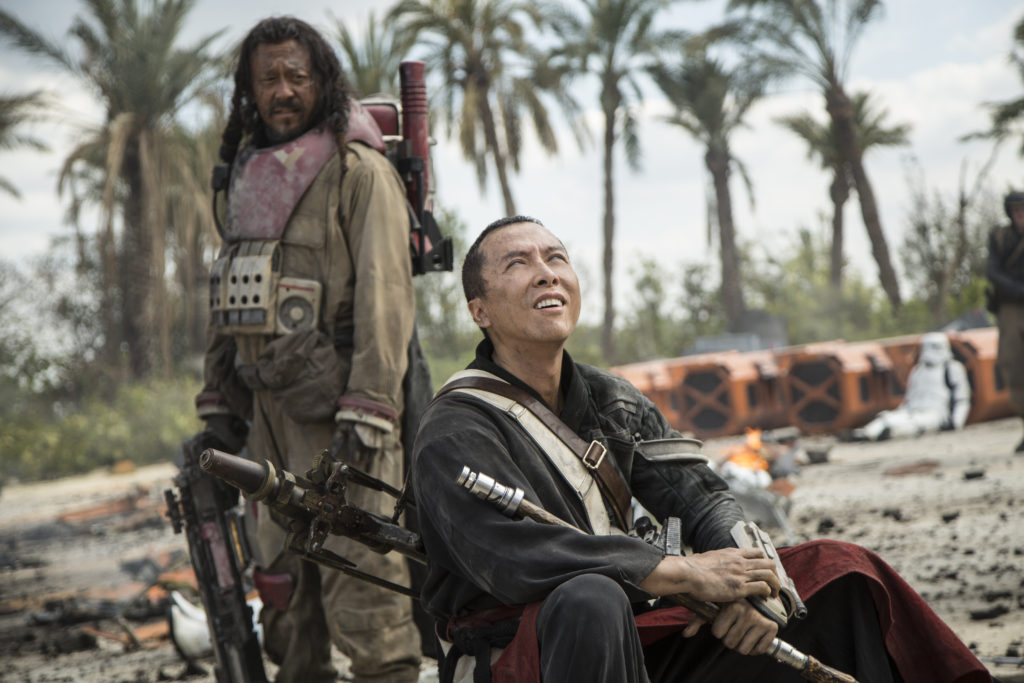 Hey, I actually remembered to put up the open thread for Rogue One: A Star Wars Story spoilers on opening day! Dive in if you've seen the film already and want a safe spot to discuss!
FULL SPOILERS FOR ROGUE ONE TO FOLLOW AFTER THESE GIFS OF MADS MIKKELSEN WITH A LIGHTSABER (via reddit)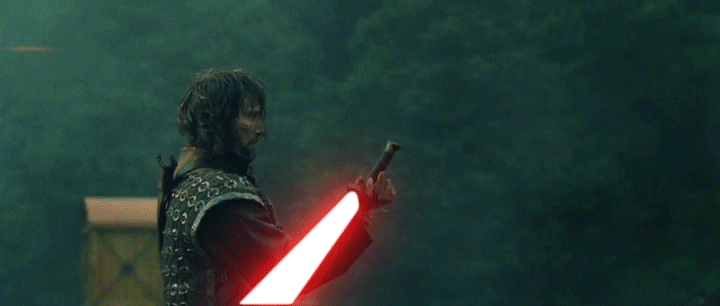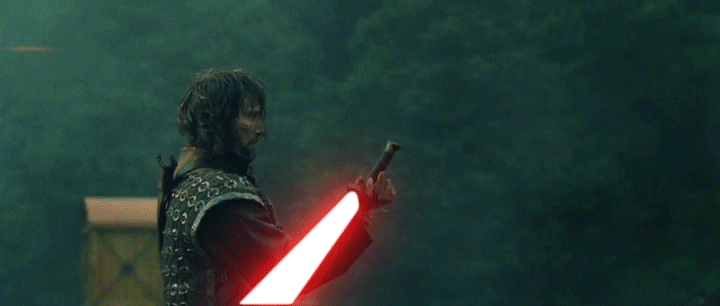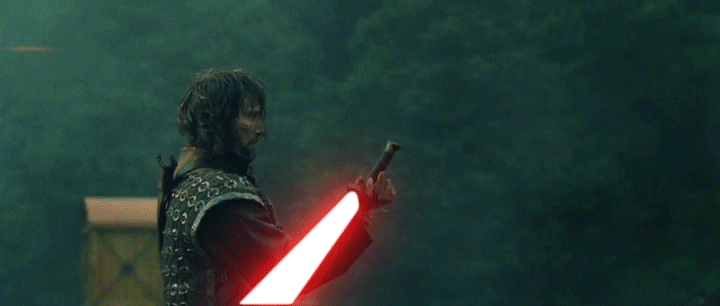 Mesmerizing, isn't it?
Going to have some first impressions going up at Uproxx on Monday [Edit: here that is!] as part of a big geek group chat but…I liked it. I have problems with it though, mainly it's lack of character development for anyone and lack of women actually doing things. But they gutted me at the end. K-S2O was the best, Chirrut and Baze are totally a couple, and the world is not ready for CGI actors.
Go forth! Discuss! I'm sure I'll have more to say upon my second viewing this weekend…