Superhero Style
I may have been in the pages of
Elle Magazine
once but that doesn't mean I know anything about fashion. French clothing retailer Colette does though. They've
teamed with several designers
and DC for some very interesting superhero duds you may or may not want but couldn't buy anyway because they cost a fortune.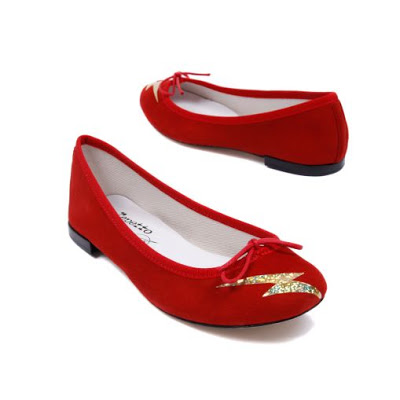 The limited designs are being featured in Colette's window in Paris to celebrate DC's 75th anniversary. For about $250 you can pick up these Flash suede ballerina shoes designed by Repetto. Next to the mile-high Catwoman boots (with whiskered toes!) by Roger Vivier, these are my favorite. Though the boots are the priciest item of the bunch at a whopping $2,400.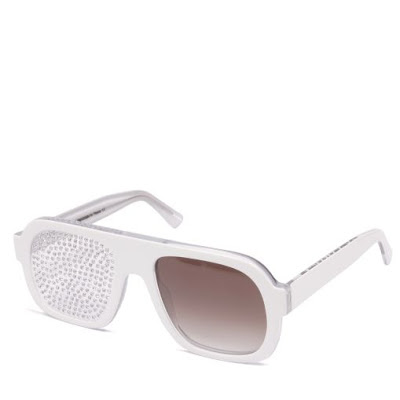 If you can afford to spend a little cash and want to be the coolest kid on the block you'll purchase the Thierry Lasry Plastic Man Swarovski crystal sunglasses for $490. "I was always a fan of comics," said Lasry, "Plastic man with his sunglasses is my favorite."
And if you're really a fan of the bling, might I suggest leather gloves encrusted with stones inspired by…wait for it…Green Lantern. "The great powers of Green Lantern are transformed thanks to the emerald of these gloves…In super power of elegance and seduction!" said their designer,
Karl Lagerfeld
. Six hundred dollars is a small price to pay for saving the universe in style I guess.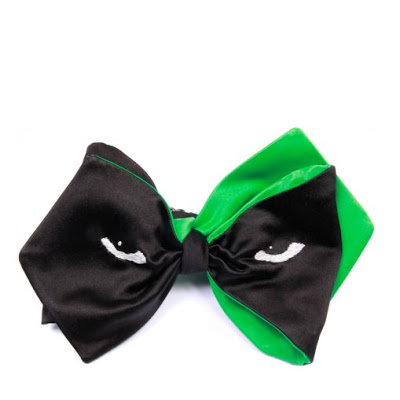 No one, and I mean no one is going to look at you twice wearing this Joker bow-tie by
Alexis Mabille
. It's scary as hell but only $170. Actually no, that's scary too.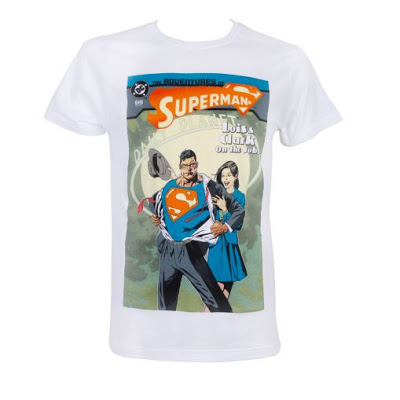 On the cheap/simple side are Batman and Superman caps by New Era for $45 and designers My Face have created several comic book cover t-shirts and tank tops for $60 a pop. It appears they come in color or black and white versions. Both pretty cool, both waaaay too much to pay for a t-shirt. I guess this is why I shop at Target.