Tons of Nerdy News Dropped While I Was Away, Here's Some of It
I had limited internet access while I was in Australia and New Zealand and while I did catch a few bits of nerdy news along the way, there was a ton I missed. Here's an incomplete recap in no particular order!
First thing's first, something I did get to see and report on – BBC's Doctor Who spinoff Class had its cast announced (image above). The students are Greg Austin, Fady Elsayed, Sophie Hopkins, and Vivian Oparah with Katherine Kelly taking on the role of teacher. A bit of the synopsis:
What if your planet was massacred and you were the sole survivor? What if a legendary figure out of space and time found you a place to hide? But what if the things that want to kill you have tracked you down? And worst of all, what if you haven't studied for your exams…? These four Coal Hill School students have hidden secrets and desires. They are facing their own worst fears, navigating a life of friends, parents, school work, sex, sorrow – and possibly the end of existence. Coal Hill School has been a part of the Doctor Who universe since the very beginning, but that has come at a price. All the time travelling over the years has caused the very walls of space and time to become thin. There's something pressing in on the other side, something waiting for its chance to kill everyone and everything, to bring us all into Shadow. Fear is coming, tragedy is coming, war is coming. Prepare yourselves, Class is coming.
In related British TV news Misfits (that show I just recently got around to watching) is being remade in the US for Freeform (formerly ABC Family).
Also on Freeform, Marvel's Cloak and Dagger has been greenlit with a straight-to-series order.
Creed's Tessa Thompson has joined Marvel's Thor: Ragnarok, which I'm very excited to hear. Who she'll play has not yet been revealed.
The new Spider-Man film now has a name, Spider-Man: Homecoming, and two are in talks to join the cast – Grand Budapest Hotel's Tony Revolori and One Life to Live's Laura Harrier.
The Netflix/Marvel team series, The Defenders, has announced Daredevil showrunners Douglas Petrie, Marco Ramirez, and Drew Goddard as executive producers.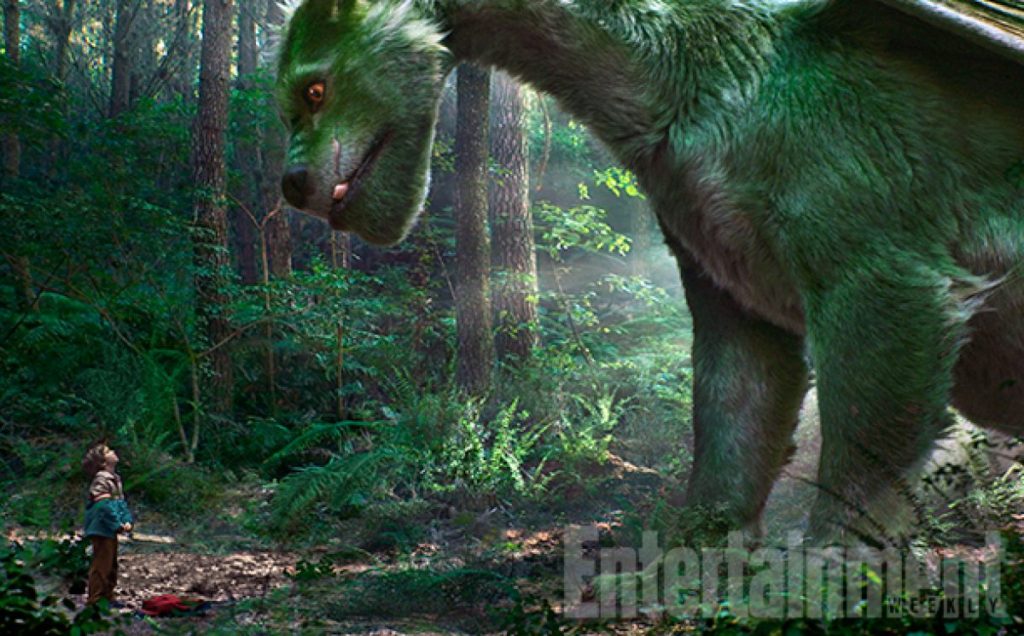 Entertainment Weekly revealed our first clear look at Elliot in Disney's Pete's Dragon remake. As I thought, he's adorable and fuzzy. (OhMyDisney has a very blurry, but slightly wider shot, where you can peak at his wings)
Star Wars: The Force Awakens/Game of Thrones actor Jessica Henwick has landed the role of Colleen Wing on Netflix's Iron Fist series.
The voice of Star Wars' Admiral Ackbar, Erik Bauersfeld, passed away. :(
The first mages have also surfaced from Luc Besson's adaptation of Valerian and the City of a Thousand Planets. The main characters are looking very Mass Effect.
Entertainment Weekly debuted this phenomenal (yet shockingly white) image of the Wonder Woman cast. Surrounding Gal Gadot are Diana's mother, Queen Hippolyta (Connie Nielsen), and her two aunts – General Antiope (Robin Wright) and lieutenant Menalippe (Lisa Loven Kongsli). Director Patty Jenkins took to Twitter after concerns over diversity to say, "Thanks all. Excited to share! And no worries. Lots of great, diverse characters on Themyscira. This is Diana's direct family. More soon!!"
We got first or new trailers for Doctor Strange, Fantastic Beasts and Where to Find Them, and Suicide Squad.
A Broadway musical based on Fox's 1997 animated Anastasia is in the works and will start previews this May.
The Gilmore Girls Netflix revival got its first images released and Melissa McCarthy has finally been announced as having a role.
Neil Gaiman will be bringing Good Omens to television in a six-part series with the late Terry Pratchett's permission.
Starz's American Gods adaptation added Crispin Glover and Jonathan Tucker to the cast.
Lastly, something I may delve into deeper later on…the Ghost in the Shell film revealed its first image of Scarlett Johansson as Motoko Kusanagi which left many unhappy about whitewashing and representation in general in Hollywood. Screencrush even had a stunning report saying "Paramount and DreamWorks commissioned visual effects tests that would've altered Scarlett Johansson in post-production to 'shift her ethnicity' and make the Caucasian actress appear more Asian in the film." Paramount responded by saying tests had been done only on a background actor. Which, you know, doesn't make it better. Agents of SHIELD's Ming Na-Wen spoke out about it specifically and a great piece by Angie Han went up today at /Film titled "Why Hollywood's Whitewashing of 'Doctor Strange' and 'Ghost in the Shell' Is So Frustrating."
I also have been catching up on television on my DVR the last few days while I recuperate from the worst jet lag of my life but more on that later (and on Twitter probably). I leave you now with the latest image to break the internet.
A long time ago (last week I think) In a galaxy far, far way(@PinewoodStudios ) THIS happened! Happy Birthday Daisy! pic.twitter.com/dYc9j65YBD

— Mark Hamill (@HamillHimself) April 10, 2016
What else did I miss?