Too soon for Halloween?
Never! For me Halloween can't come soon enough. I'll probably just wear my Red Lantern costume this year, since I put so much time and money into it, but I ran (giggle) across this today and am actually tempted. I give you, Sexy Flash.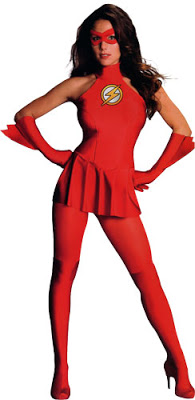 I'm not usually a fan of male or wholesome costumes made sexy just for the sake of it (for example: Sexy Freddy Krueger) but I have to say I think "Sexy Flash" is pretty damn cute. Though honestly, I'd much rather have a Lady Savitar costume. I found these after surfing around 80s Tees for a while. This is what else I found.
Holy…..MOTHER OF GOD BATMAN!!! In case you were wondering, yes, it does have a cape.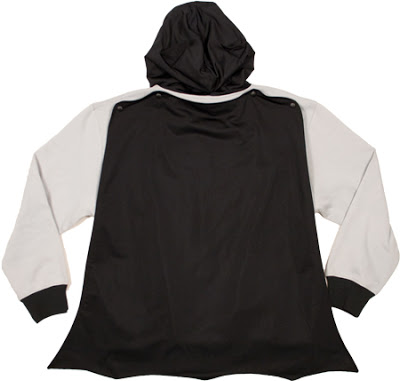 It's called a "costume hoodie." I call it, "Scare the crap out of Jill." Thanks has to go out to Matt (from
No Cure for Comics
) who first pointed out the
Green Lantern equivalent
to me on Twitter. They also have
Aquaman
and
Superman
, with no masks of course so, you know, what's the point?