Warner Bros. Releases First Official Teaser Image of Gal Gadot in Wonder Woman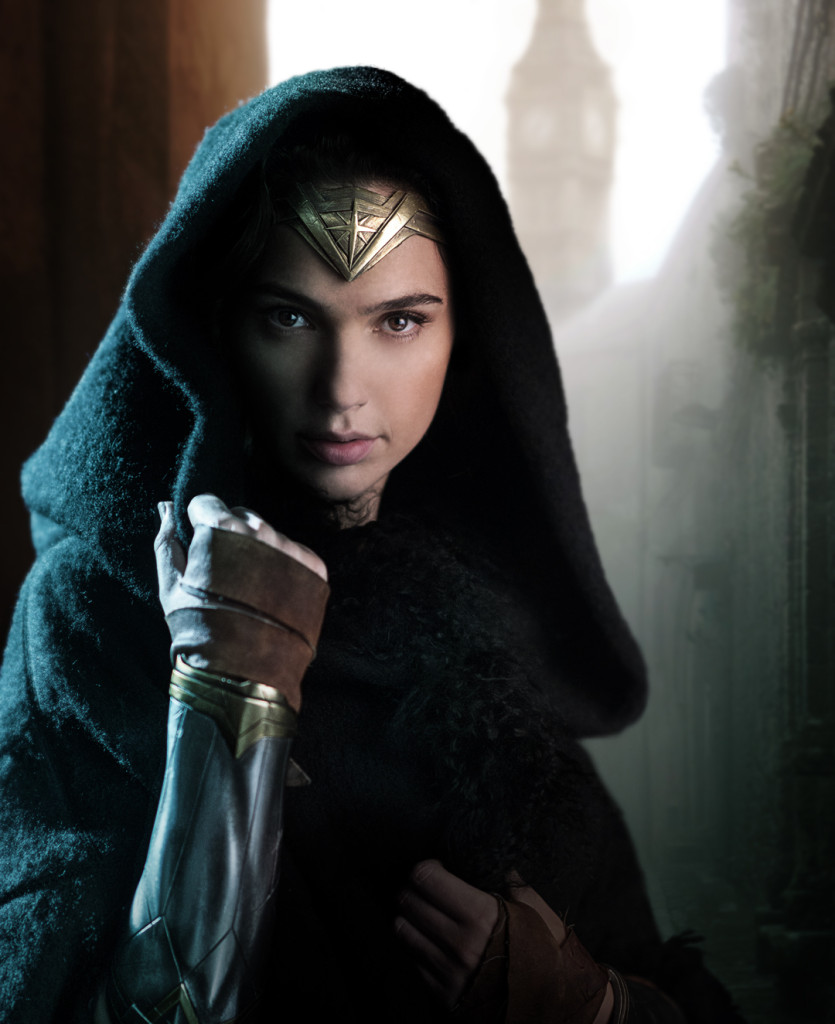 Warner Bros. weren't able to get ahead of their cast in regards to the first images teased from the Wonder Woman set but they have finally released our first official look at Gal Gadot.
Gadot herself presented the image on Twitter with the caption: "Almost 75 years in the making… #WonderWoman is underway." Director Patty Jenkins replied to her saying, "I can't imagine anyone I'd rather be here with. So exciting. Great day!"
Thanks to actor Saïd Taghmaoui and DC Comics' Chief Creative Officer Geoff Johns we technically knew filming had already begun in the UK but it's definitely cool to see Gadot bringing the character to life.
Here's the official release from Warner which confirms Chris Pine is indeed playing Steve Trevor, but does not mention the previously rumored Nicole Kidman nor does it specify who anyone else will be playing.
Principal photography is underway on Warner Bros. Pictures' Wonder Woman feature film, the highly anticipated action adventure from director Patty Jenkins ("Monster," AMC's "The Killing"), starring Gal Gadot (the "Fast & Furious" movies) in the role of Diana Prince/Wonder Woman. The character will make her big screen debut this spring in "Batman v Superman: Dawn of Justice," but the new film will mark her first time headlining a feature.

The film also stars Chris Pine (the "Star Trek" films) as Captain Steve Trevor, Robin Wright ("The Girl with the Dragon Tattoo," Netflix's "House of Cards"), Danny Huston ("Clash of the Titans," "X-Men Origins: Wolverine"), David Thewlis (the "Harry Potter" films, "The Theory of Everything"), Ewen Bremner ("Exodus: Gods and Kings," "Snowpiercer"), Saïd Taghmaoui ("American Hustle"), Elena Anaya ("The Skin I Live In") and Lucy Davis ("Shaun of the Dead").

The film is being produced by Charles Roven, Zack Snyder and Deborah Snyder, with Richard Suckle, Stephen Jones, Wesley Coller, Geoff Johns and Rebecca Roven serving as executive producers.

Joining Jenkins behind the camera are director of photography Matthew Jensen ("Chronicle," "Fantastic Four," HBO's "Game of Thrones"), Oscar-nominated production designer Aline Bonetto ("Amélie," "A Very Long Engagement," "Pan"), and Oscar-winning editor Martin Walsh ("Chicago," "Jack Ryan: Shadow Recruit," "V for Vendetta"), and Oscar-winning costume designer Lindy Hemming ("The Dark Knight" trilogy, "Topsy-Turvy").

Principal photography will take place on location in the UK, France and Italy.

Set to open in 2017, the Wonder Woman feature film is based on characters created by William Moulton Marston, appearing in comic books published by DC Entertainment. It will be distributed worldwide by Warner Bros. Pictures, a Warner Bros. Entertainment Company.