Wizard World Philly In Pictures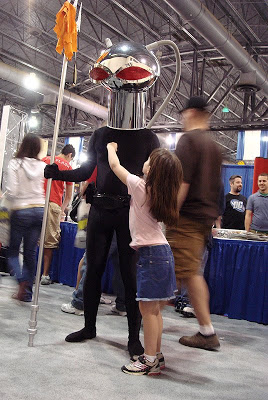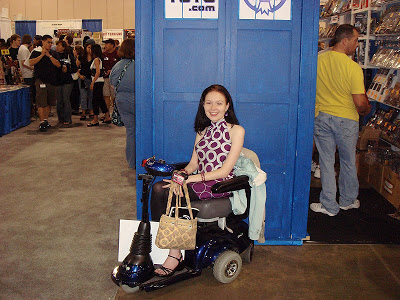 I got to the convention a bit later than I had planned so I took a quick spin around the floor before I headed to the DC panel (more on that later in the week). I stopped in my tracks when I saw a full-size Tardis. I'm usually pretty good at taking pictures of myself but there was no way I'd get the whole thing in with me. Luckily I notice a gentleman taking his own picture of the Tardis. I asked him if he wouldn't mind taking a picture of me. He took one and showed it to me. Hmm, he didn't get the top of the Tardis in. I asked him to take another one but hold it length-wise. I assumed that was the problem. He came back and showed me an almost identical picture. He was so nice, I didn't have the heart to ask him to take another one. 
I adore Dobby but I don't think I'd ever be able to fall asleep with this in my room.
Thanks to everyone at Wizard World Philly for making my first convention with you a pleasant one. Now that I know where to find you, I'll be back.