WonderCon is moving to Anaheim
Breaking news today that pop-culture convention WonderCon, which usually resides in San Francisco, California will be making a move to Anaheim.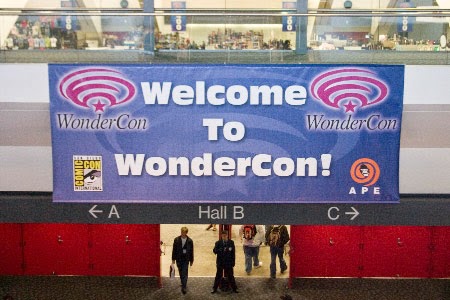 The news is not yet reflected on the show's official site but the Hollywood Reporter says the next event will take place March 16-18. "Rumblings on comic sites whispered the move in the week after Comic-Con when it was revealed that San Francisco's Moscone Center, WonderCon's traditional venue, would be undergoing renovations in early 2012," writes THR.
The construction meant that WonderCon needed to either postpone the show a year and lose momentum and revenue or find a new home. THR says they looked at venues in Los Angeles and other California cities before going with Anaheim.
"It certainly was not our wish to move," said CCI's director of marketing David Glanzer in a statement. "However, when faced with the prospect of canceling the show for a year or moving locations, after careful consideration we decided to keep WonderCon on the 2012 calendar at a venue that could accommodate our needs."
There's just one problem with the new date. It conflicts with dates ReedPop's C2E2 show in Chicago was likely to use as well as veers very close to Wizard World's own Anaheim show in April. Comic-Con International said, "ReedPop's C2E2, which has been waiting to announce dates for its own show in March 2012, will now seek alternative dates while Wizard World has announced that it will postpone its April 2012 Anaheim show."
Part of me wonders if the move is a concession on the part of CCI who chose to keep San Diego Comic-Con in that city instead of moving it to one of the possible future sites, one of which was Anaheim.