Carrie Henn Debuts Newt NECA Action Figure, Neill Blomkamp Reveals Her Grownup Alien Concept Art
To mark the special occasion of Alien Day, actor/teacher Carrie Henn was given the opportunity to unveil her NECA action figure on Twitter. Meanwhile, Neill Blomkamp has revealed concept art of the young Aliens character Newt all grown up.
Henn didn't pursue acting after her big role in James Cameron's Aliens but she hasn't shied away from the fandom either and was nice enough to take part in Alien Day to debut her super cool new action figure from NECA! She gave some details on Twitter, "Rebecca 'Newt' Jorden stands 5" tall and has over 25 points of articulation. Accessories: flashlight, doll head, 2nd-grader award, and Hick's helmet, which can be placed on or off her head."
Needless to say, this is something Alien fans have been waiting for for a while. But it's surreal for Henn, who now has children of her own. "It's crazy how much they look like my own children's eyes. Super lifelike," she tweeted. And what do her kids think of it? "They think it's super cool, and can't wait for Newt to battle with other action figures they have," she wrote.
The figure will be available at San Diego Comic Con this July from NECA but they made sure to note, "we make all our exclusives accessible for those who really want them – stay tuned [to their twitter account] when we announce more info."
Blomkamp has had his and Sigourney Weaver's Alien film put on hold because Ridley Scott wanted another crack at it but that doesn't mean he's stopped working. In celebration of Alien Day he debuted a new piece of concept art, this time of grown up Newt, who he previously said would have a role in the film. Henn wouldn't be playing her but I definitely see a resemblance here, don't you?
Weaver also recently gave an update on the project via The Playlist:
'Well, I think it is [still happening]. Ridley asked Neill not to make our Alien 'til after Prometheus 2. [Ridley] wanted his movie to shoot and be released first. But it's an amazing script, and Neill and I are really excited about doing it,' she said. 'We're doing other things until we can get going on that. I'd be really surprised if we didn't do it, because it's such a great script, and we love working together. So, it's just going to take a little bit longer to get out to you, but it'll be worth the wait.'
I'm really looking forward to it, much more so than the next Prometheus which is now called Alien: Covenant.
Speaking of Weaver, also revealed recently was this Kenner Ripley which is available exclusively at Toys R Us (and later on Ebay for billions of dollars)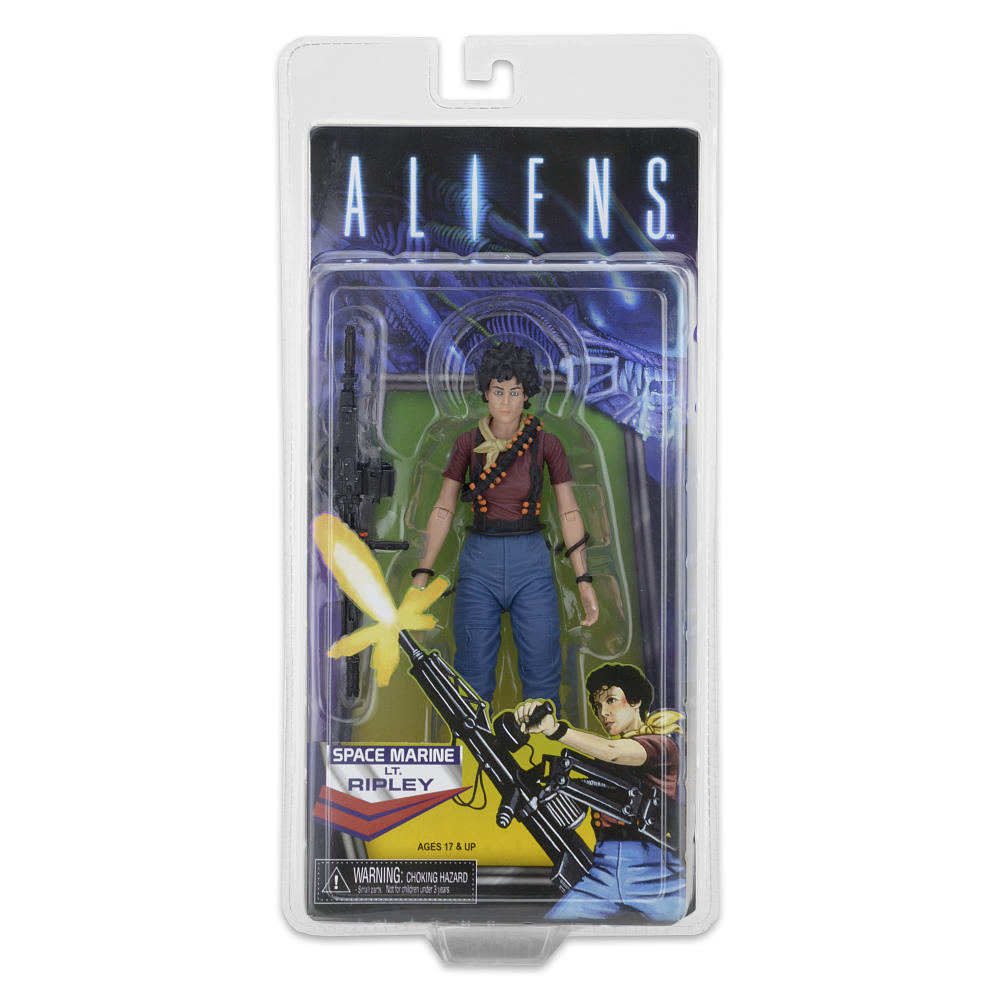 Check out more Alien Day details here.